Intel Gaming Code Redemption Process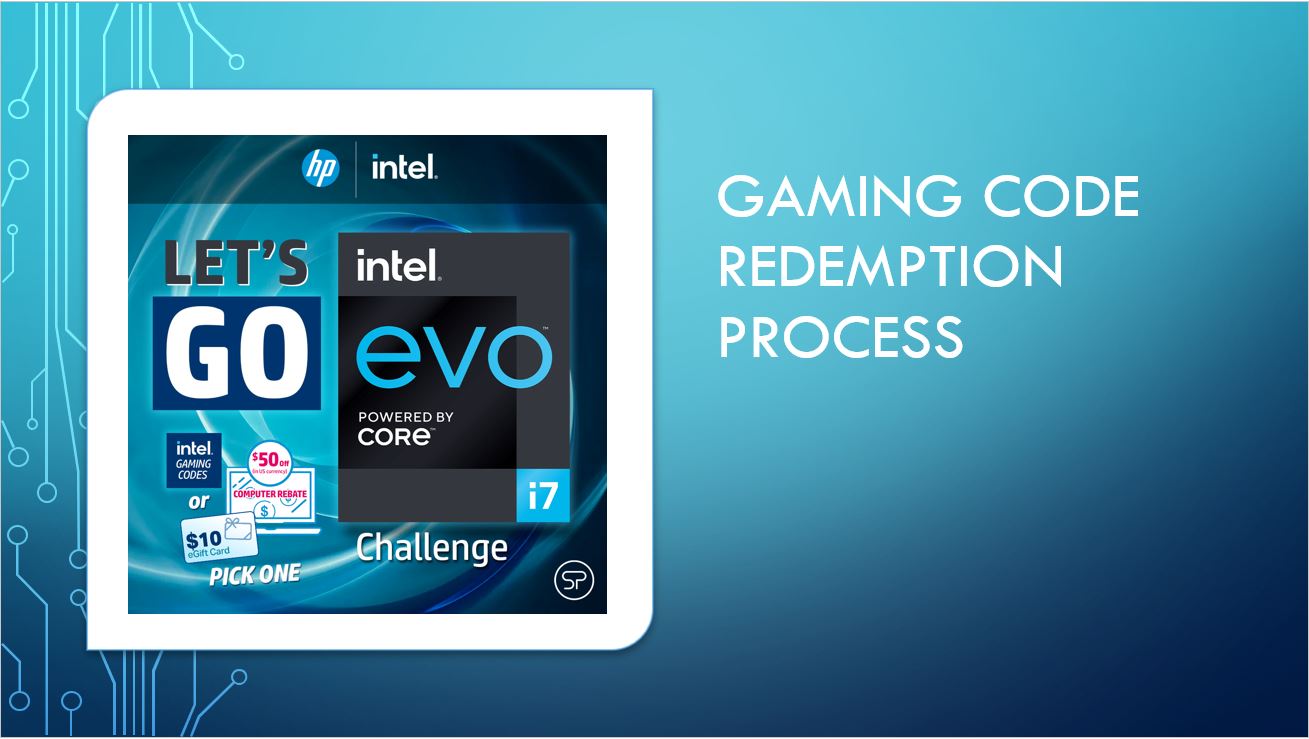 Complete the coursework for the HP Let's Go Intel® Evo™ Challenge.

Choose the Intel® gaming code as your reward selection during the SellPro award claim process.

Initiate the gaming code redemption process at softwareoffer.intel.com no later than February 27, 2022.

You'll be directed to log in to an existing account or create a new account:

If a new account is created, email or mobile verification can take up to 24hrs.

Once your account is verified, log into your account.

You'll be taken to your dashboard; Enter the Master Key obtained during the SellPro award claim process & select "Submit".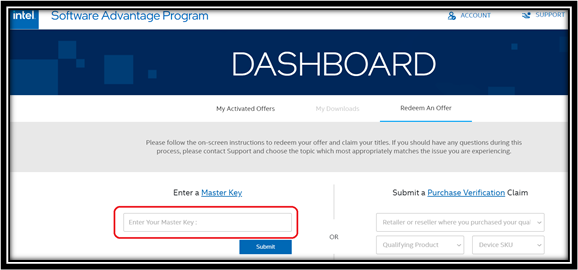 You must accept the Terms & Conditions & view the mandatory survey to continue in the redemption process.

Select "Submit".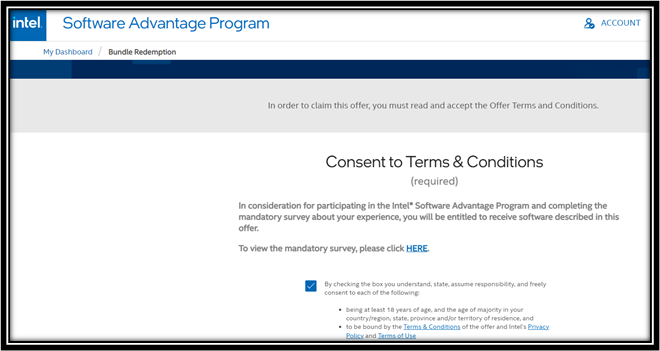 Choose one (1) of the available game titles for download.

Dreadnought™

Dungeons 2

Farming Simulator 17

HITMAN™

Luminar 4

Stable Orbit

Topaz Adjust AI

Total War: THREE KINGDOMS

World of Tanks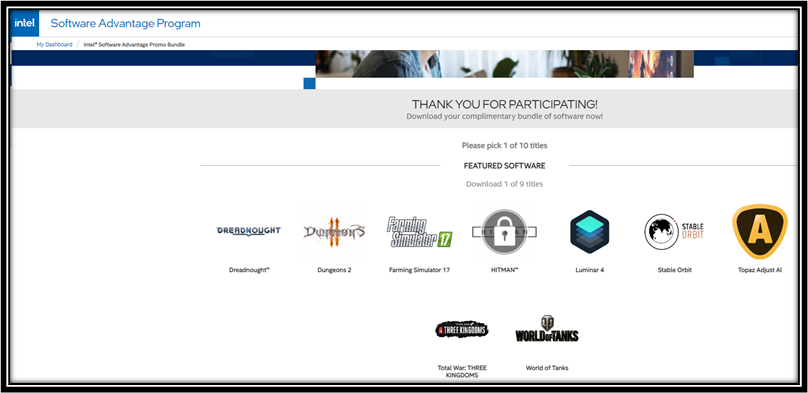 Follow the on-screen prompts to download your selected game – ENJOY!
Customer Support:
For issues related to Master Keys (MKs) not working, expired or invalid MKs, MKs attempt limits reached, blocks, etc. Please reach out to: https://softwareoffer.intel.com/support
When contacting Customer Support:
You will be asked for your Master Key