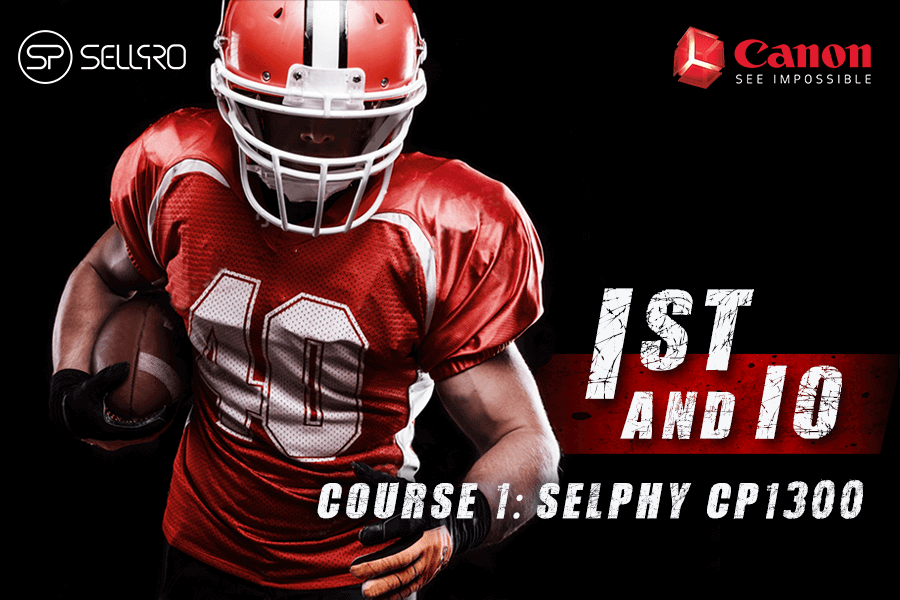 Alright SellPro users – the clock is ticking, your team has the ball and you've got three downs to score a touchdown. We've got three plays (courses) that we think will get us in the end zone, but we need YOU, our STAR PLAYER to deliver. Once you have completed each course, you will have the opportunity to be rewarded – be careful though, the defense knows you are our go-to player, so they'll be trying to stop you. As each course launches, you'll have to make sure you're certified in the previous course(s) to unlock the current awards.
Your first play from Canon is to complete the "SELPHY CP1300: NEW RELEASE" course as soon as possible. Complete the course for 5 yards and get us closer to the end zone. Once you complete this course, you have the opportunity to be rewarded with a $15 Brinker gift card. A special bonus for our 'Star Player.'
We are putting the ball in your hands. This is your moment. We need a touchdown and you are the player that can do it!