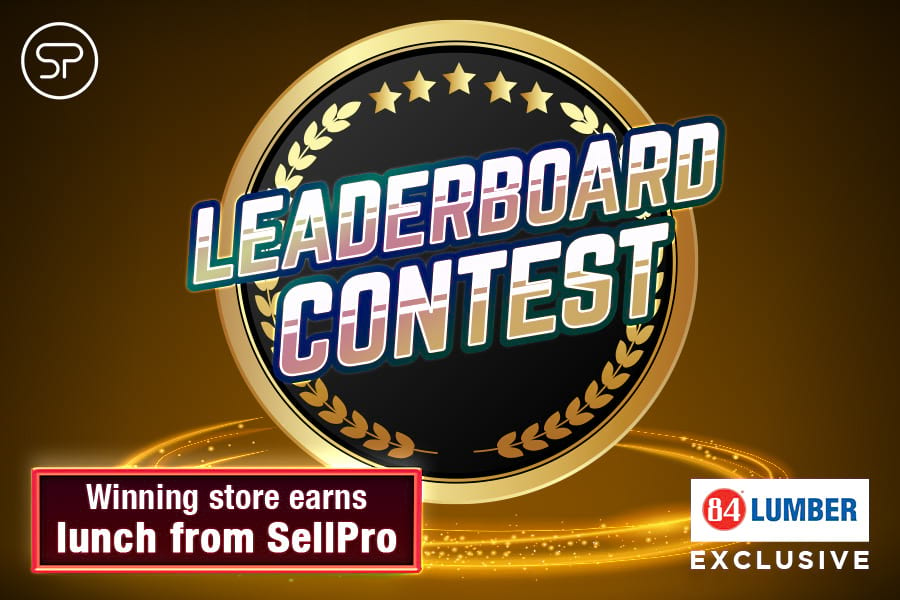 84 Lumber Exclusive: Leaderboard Contest
SellPro is bringing another exclusive campaign to 84 Lumber employees – the Leaderboard Contest. For the next three weeks, certify on all available courses from 84 Lumber, Trex, James Hardie, LP Building Solutions and SellPro to get your store to the TOP of the Leaderboard with the most certificates.
We'll award the top-performing store with lunch from SellPro.
To learn how to see where your store ranks, head to the course "Leaderboard Contest" in SellPro. We'll send out weekly updates in our weekly newsletter, but you can see the current top-ranked store in SellPro.
Encourage your coworkers to certify on all the courses to get your store to the TOP!
Happy Holidays!