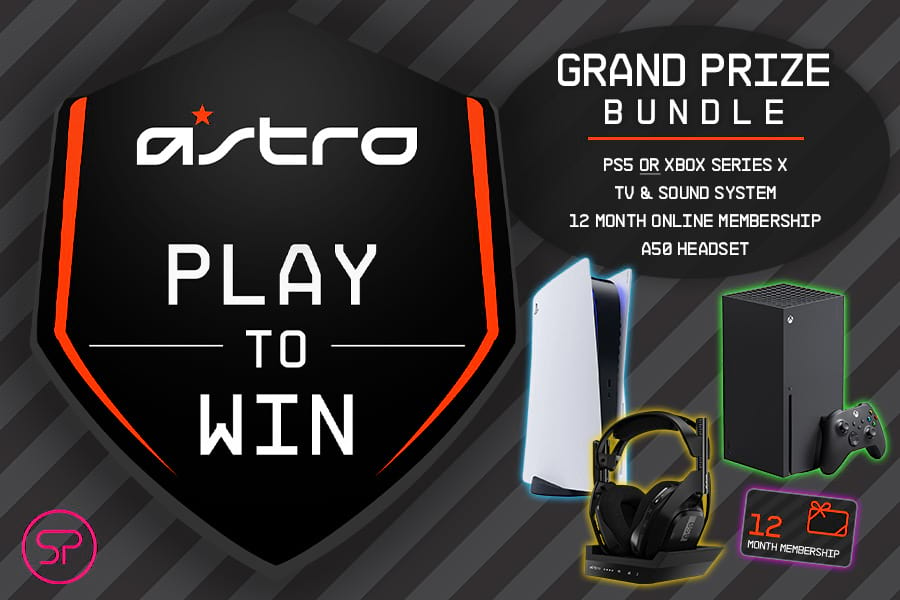 Are you ready for some training AND gaming? Astro is launching their biggest campaign yet and you don't want to miss it! You'll have the opportunity to win a console bundle including a PS5 or Xbox Series X, TV & sound system, 12-month online membership, and an A50 headset. Join the fun in the Astro Play to Win campaign by certifying on courses and attending an Astro event. Let's go over the details.
Starting Tuesday, 9/7
Certify on the following course:
Astro Play To Win Instructions
Unlock the following award in the ProShop:
Bundle of Astro Swag: Logo Pens & Stickers (while supplies last)
Starting Monday, 9/13
Complete the following tasks to qualify for the Grand Prize
1. Certify on the following courses:
Astro Play To Win Instructions
A10 & A20: Astro Play To Win
A40 + MixAmp & A50: Astro Play To Win
Astro Next Gen: Astro Play To Win
2. Attend 1 of 3 Astro events:
Note: You don't need to stay for the full event to be credited as attending, but you need to join the event when it begins.
Event awards:
After completing the two campaign tasks you'll be qualified to win the Grand Prize and you'll unlock the following awards in the PlayZone:
Astro Swag: Water Bottles & Stickers
Astro Swag: Hats & Stickers
Grand Prize bundle
PlayStation 5 or Xbox Series X
A50 Headset
12-month online membership
Sony 55" 4K Smart TV
Samsung Soundbar
Note: Winners will be awarded at the end of the campaign and will be notified via push notification on SellPro.
Additional Grand Prize entry
If you want to gain an extra entry to win the Grand Prize you can participate in the Astro Play to Win Game Nights on Discord! For more information on how to join Discord, please certify on the course "Astro Play To Win Instructions" on SellPro.
Please note: Courses and live webinars are available for the specific retailers to which the brand has exposed its content. If you aren't seeing them, it means the courses and/or webinars are not available to your retailer. Additionally, a SellPro account is required for live webinar award eligibility.