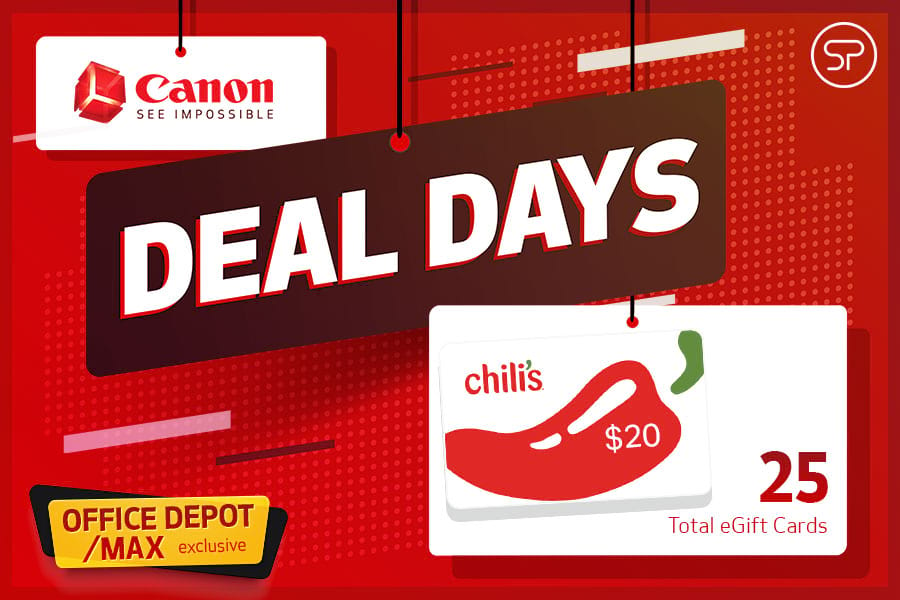 Calling all ODOM sales associates… we have a Canon Deal Day for you. Certify on only ONE course to unlock a $20 Chili's eGift card in the PlayZone! It's that easy.

Date:
Wednesday, 1/29/20 10 am – 2 pm PST
Course:
Award:
This promotion is US only and will only apply if you work at an ODOM.