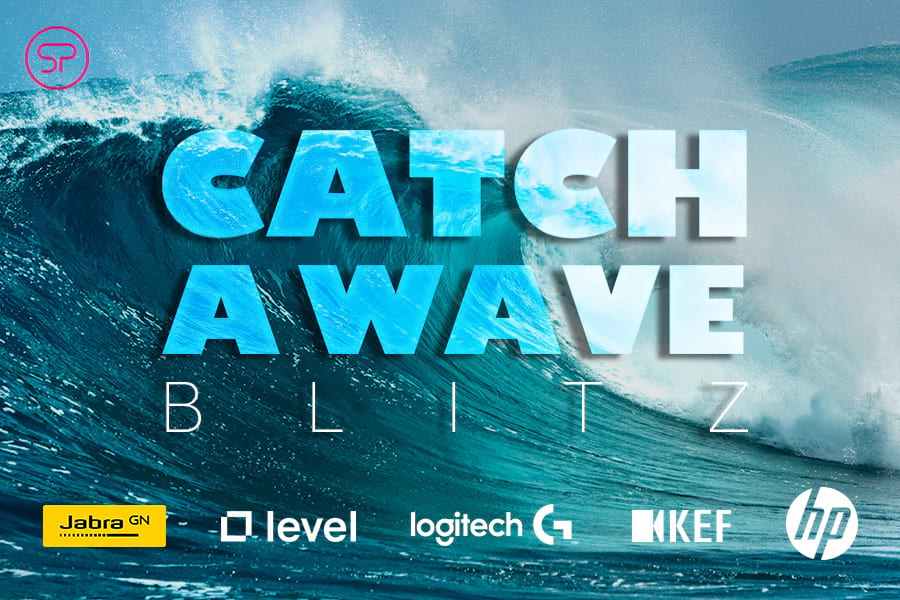 The longest day of the year is here! Welcome summertime in our Catch a Wave Blitz this week by certifying on courses and attending virtual events. Starting tomorrow, you can earn gaming headsets, and eGift cards from Fandango, Amazon, Starbucks, Burger King and Taco Bell courtesy of HP, Jabra, KEF, Level and Logitech G. Let's go over the details.
Dates: 6/21/22 – 6/26/22
To unlock the awards in the PlayZone, complete the following tasks from each brand:
HP
Courses:
Smart Tank 6001 Printer
Pavilion Plus 14 Laptop PC
Sustainability: HP Displays, Accessories
Event: Attend one (1) HP virtual event
Award: $15 Fandango reward

Jabra
Courses:
Elite 7 Active - Who buys these earbuds
Great sound is nothing without comfort
Tiny. But tough.
Open Reference Library: Brand Information
Event: Attend one (1) Jabra virtual event
Award: $10 Starbucks OR $10 Burger King eGift card

KEF
Courses:
Metamaterial Absorption Technology
Blade & Reference Meta
Award: $10 Amazon eGift card

Level
Courses:
Best Buy Product Assortment Update
Level Touch Deep Dive
Open Reference Library: Level Smart Lock Resources
Award: $10 Taco Bell eGift card

Logitech G
Courses:
A10 Gen 2 - Refresh
Pro X Superlight
PowerPlay Wireless Charging
Event: Attend one (1) Logitech G virtual event
Award: G435 Headset (Black And Neon Yellow)

Please note: These awards are live in the PlayZone for the specific retailers to which the brand has exposed its courses. If you aren't seeing it, it means the award is not available to your retailer. Additionally, a SellPro account is required for live webinar award eligibility.