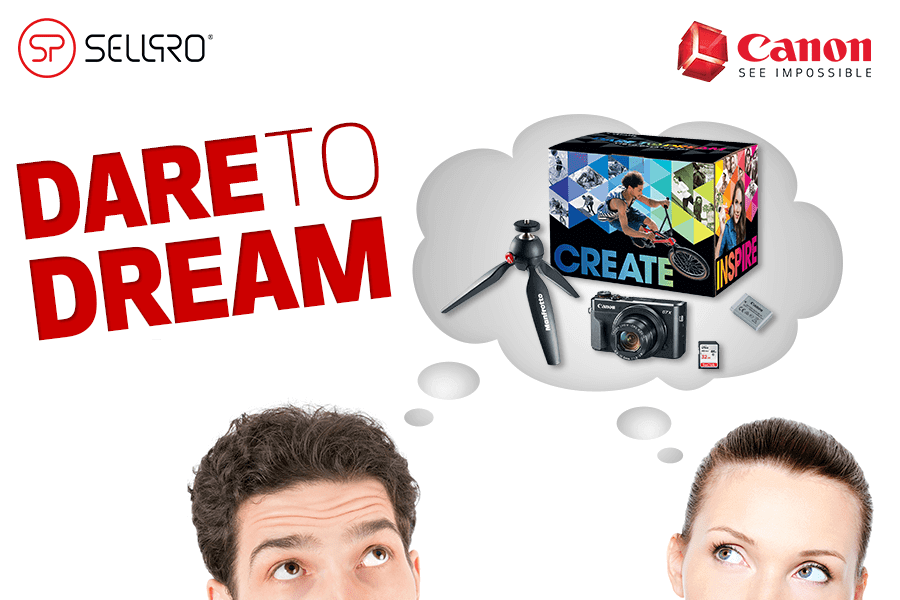 You have great ideas. You have passion. You have dreams. Canon is helping you make those dreams and visions come to life with the Dare to Dream campaign. Whether you're shooting for your video blog, a short film, or something that inspires or moves you, the PowerShot G7X MKII Video Creator Kit gives you everything you need in one kit. The videos you'll be able to record, edit and share with this kit will definitely set you apart from the crowd. You're visioning up a storm over there now, aren't you? For your opportunity to earn one, take all the courses that are available from Canon right now, and then play for one in the PlayZone. We'll be awarding a couple per week from now through December 22.
Here are the courses you need to take:
Courses:
Holiday Playbook from Canon
Closer Look: PIXMA TR8520
SELPHY CP1300: NEW RELEASE
PIXMA "TR" Series: NEW RELEASE
PIXMA "TS" Series: NEW RELEASE
Award:
PowerShot G7X MKII Video Creator Kit
Make sure you tag us in any videos you create if you are awarded the Video Creator Kit.