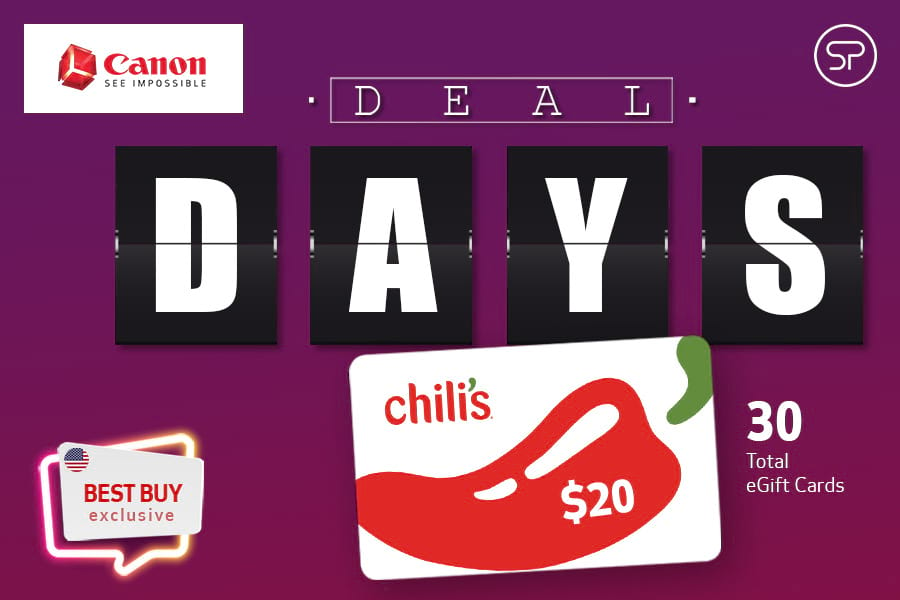 Canon Deal Days - Best Buy
You. Chili's. Fun. Treat yourself! Take the two courses below to unlock a $20 Chili's eGift card in the PlayZone. The course and award details are below.

Date: Wednesday, 12/11/19 10 am – 2 pm PT

Courses:
Holiday Selling Skills with Canon
PIXMA G7020 MegaTank Printer

Award:
This promotion is US only and will only apply if you work at a Best Buy.