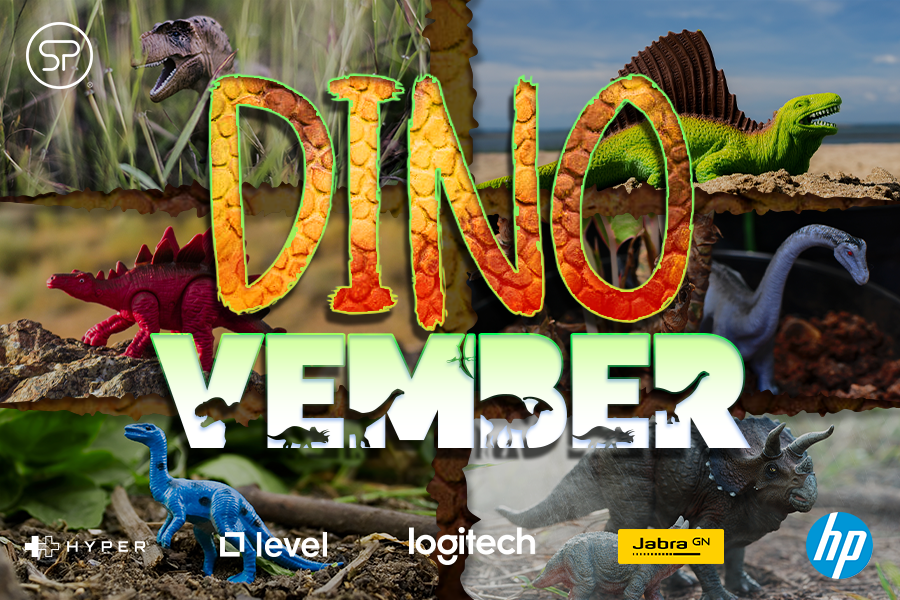 Starting tomorrow, we're celebrating DINOvember in the PlayZone! Plastic dinosaurs have come alive and filled the PlayZone with awards. Join the Blitz and earn awards from HP, Hyper, Jabra, Level, and Logitech.
Dates: 11/1/22 – 11/8/22
To unlock the awards in the PlayZone, complete the following tasks from each brand:
HP
Courses:
Original HP Ink Cartridges
Original HP Toner Cartridges
Smart App: Hands On
Award: $20 Starbucks reward

Jabra
Courses:
Enhance Plus. Explaining the tech
The NEW Jabra Enhance Plus
Enhance Plus. The Customers
Award: $20 Subway eGift card

Logitech
Courses:
Newest "For Mac" Products
iPad Keyboard Cases & Accessories UPDATE
Event: Attend one (1) Logitech event
Award: Wonderboom 2

Level
Courses:
Level Bolt (Nov 2022)
Level Lock - Touch Edition (Nov 2022)
Award: $10 Starbucks eGift card

Hyper
Courses:
HyperDrive Dual 4K HDMI 10-in-1 USB Hub
HyperDrive USB-C Media Hub for iPad
Award: $10 Starbucks eGift card

Please note: These awards are live in the PlayZone for the specific retailers to which the brand has exposed its courses. If you aren't seeing it, it means the award is not available to your retailer. Additionally, a SellPro account is required for live webinar award eligibility.