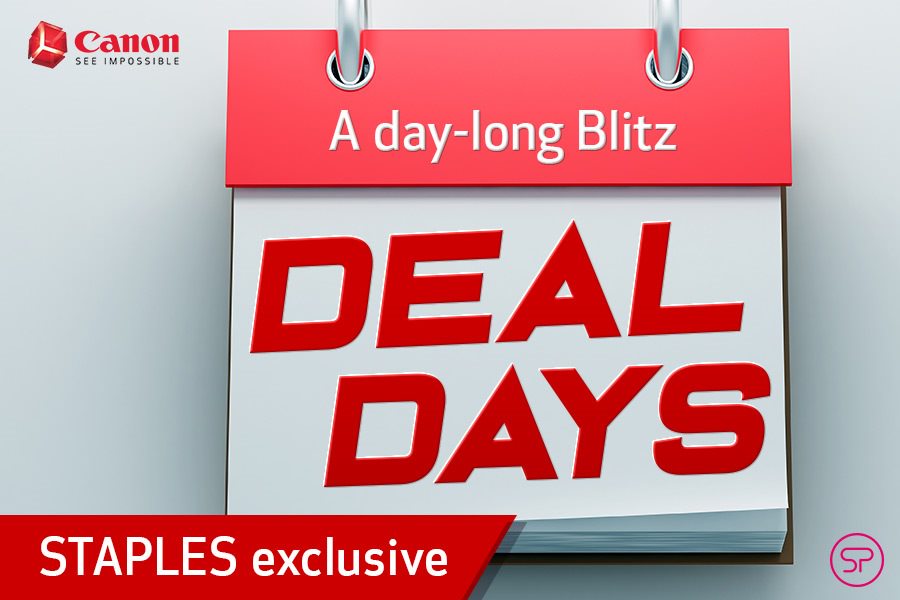 February Canon Deal Days – Staples Exclusive
Attention all Staples employees!!
This month, we're coming back at ya with more Canon Deal Days and this time, we're giving away some serious grub.
Certify on all active Canon courses, then use those SellPoints to play for a $25 restaurant gift card.
Tomorrow, you will be able to play for a $25 Chipotle Gift Card in the Gravity Game.
Here are the other dates and awards for this month:
Deal Day #2 2/19/19
Time: 10 am – 2 pm PST
Award: $25 Applebee's Gift Card
Deal Day #3 2/26/19
Time: 10 am – 2 pm PST
Award: $25 Darden Restaurant Gift Card