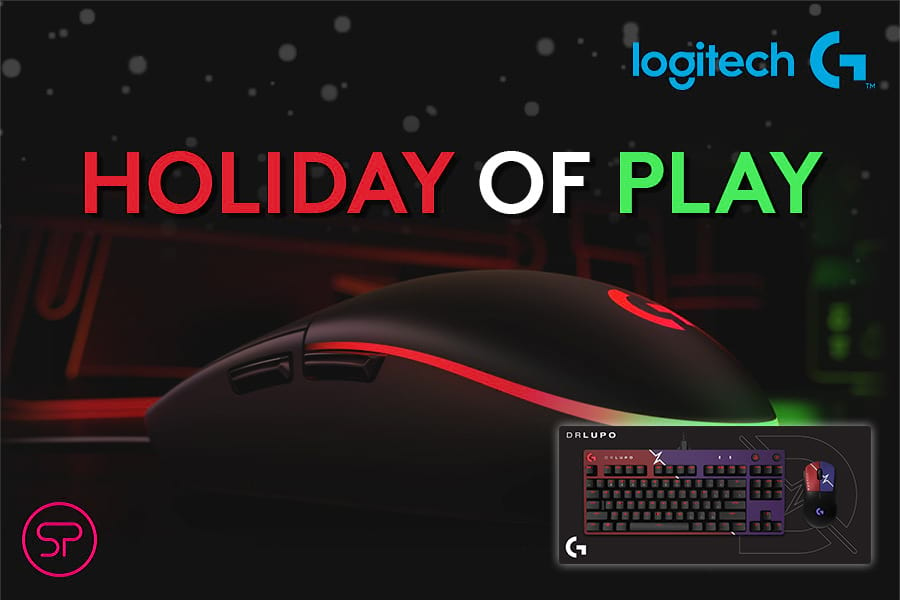 The Holiday of Play campaign from Logitech G includes a variety of awards built for PLAY. Attend virtual events and certify on the required courses to be in the running for some GRAND prizes. Let's go over the details.
Dates: 12/7/20 – 12/29/20
Courses: Certify on the following four (4) courses during the campaign duration.
Logitech G - Pro X Superlight
Logitech G - G923 TRUEFORCE
Logitech G - G733 Gaming Headset
Astro - Astro A20
AND
Events: Attend at least three (3) Holiday of Play events during the campaign duration to qualify. For dates and times of the events please check the Events section in the SellPro app.
Holiday of Play – G733 Lightspeed Headset Blue Voice & RGB Demo
Holiday of Play – Logitech G Lightspeed products & Ghub
Holiday of Play – Logitech G923 Racing Wheel With TrueForce
Grand Prize for three lucky winners:
1st Prize: EXCLUSIVE custom DrLupo Logitech G gear: DrLupo Pro Wireless Mouse, DrLupo Logitech G Mouse Pad and DrLupo Pro X Keyboard
2nd & 3rd Prize: Set of Logitech G604 Mouse & G915 Tactile Keyboard
Winners will be announced the week of 12/30/20.
BONUS: By attending Holiday of Play events, you have the opportunity to earn webinar awards: G915 Mechanical Keyboard, $10 Starbucks, $10 Grubhub & $10 Cold Stone.
Please note: Courses and live webinars are available for the specific retailers to which the brand has exposed its content. If you aren't seeing them, it means the courses and/or webinars are not available to your retailer. Additionally, a SellPro account is required for live webinar award eligibility.