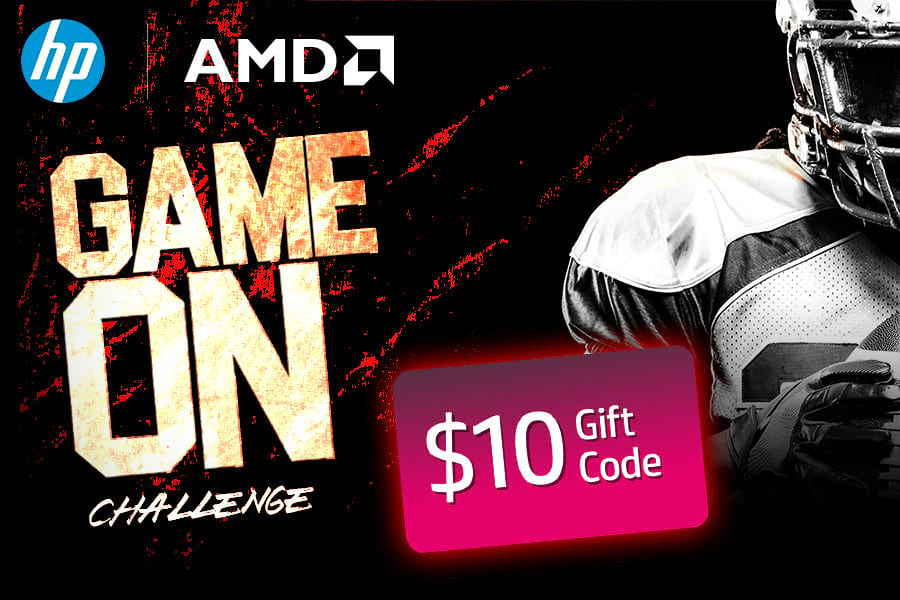 HP + AMD Game On Challenge
Why stand on the sidelines when you can get in the game! Complete the HP + AMD Game On Challenge for your opportunity to choose a $10 award from one of your favorite places. Make the play and head on over to PlayZone now. Game on (see the details below)!
Courses:
Pavilion Gaming Laptop (AMD)
Chromebooks Powered by AMD
Award:
Choice of a $10 GameStop award, $10 Sephora award, or a $10 Home Depot (while supplies last)
Complete the training, learn something new, and earn an opportunity to get rewarded!