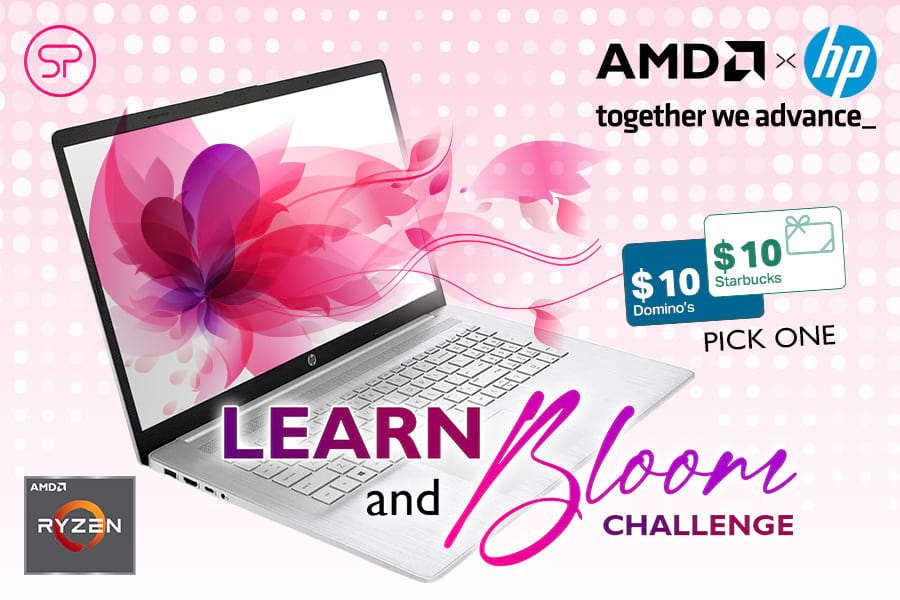 HP & AMD Learn and Bloom Challenge
Learning and earning are in full bloom! HP and AMD are back at it this spring with the HP & AMD Learn and Bloom Challenge. LEARN by completing the coursework; EARN your choice of a $10 Starbucks or $10 Dominos award in the ProShop while supplies last, and remember, flowers find a way to bloom.
Dates: 4/3/23 – 6/30/23
Complete the following task to unlock the award in the ProShop:
Courses:
Elevate Everyday Computing with AMD
Work Happy with HP Laptops
ProShop award (while supplies last):
$10 Starbucks OR $10 Dominos reward
Complete the training, learn something new, and earn an opportunity to get rewarded!