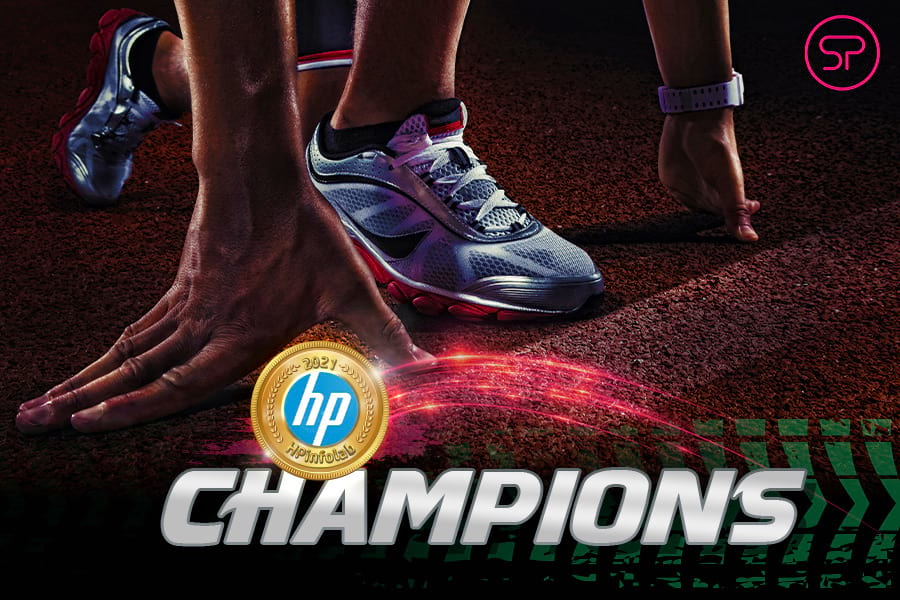 Calling all Champions! Are you ready to take on a challenge? Complete the HP Champions 2021 program by fulfilling the required tasks. After learning like a pro, head to the ProShop to claim your HP Champions 2021 lapel pin AND a $50 award bundle while supplies last! Let's go over the details.
Complete the following courses:
CORE: HP Smart App
CORE: Original Supplies & Media
CORE: HP Desktop Towers
CORE: Printer Features & Differentiators
CORE: HP All-in-One PCs
CORE: HP Home Printing
CORE: HP Instant Ink
CORE: HP & Sustainability
CORE: HP Business Printing
CORE: HP Laptop PCs
Share SellPro:
From the Home screen, tap Share, then select how you'd like to send your SellPro invite.
For a step-by-step process, visit our knowledge base article.
If you're a visual learner, look for the course on SellPro titled "SellPro Tips: Share" to watch a short video.
Join a Live Webinar:
Attend one (1) HP event during the campaign duration
Claim your award bundle in the ProShop!
HP Champions 2021 Lapel Pin inside velour pouch AND
$50 award bundle comprised of $20 Starbucks, $10 Subway, $10 Chipotle & $10 Domino's reward
Complete the training, learn something new, and earn an opportunity to get rewarded!