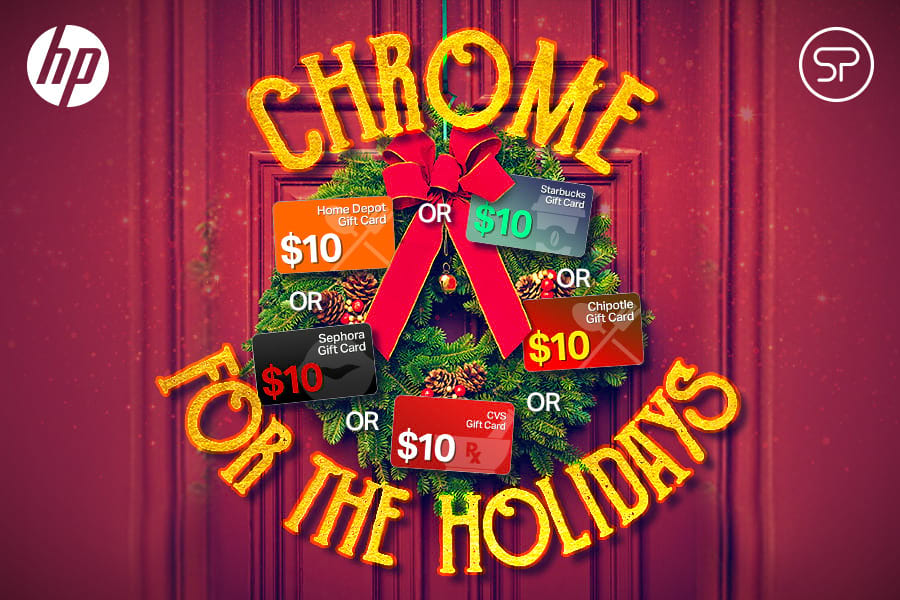 HP Chrome for the Holidays
There's nothing like being home for the holidays, and whether you're planning to be home or not, we're happy to offer you some comfort this holiday season with the HP Chrome for the Holidays Challenge. Complete the coursework and choose from one of several awesome $10 award options in the ProShop.

Courses:
Chromebook x360 14 Convertible PCs
Chromebook x360 12 Convertible PCs

Award:
CHOOSE ONE FROM THE FOLLOWING AWARD CHOICES:
$10 Home Depot
$10 Sephora
$10 Chipotle
$10 Starbucks
$10 CVS
Complete the training, learn something new, and earn an opportunity to get rewarded!
Please note: These awards are live in the PlayZone for the specific retailers to which the brand has exposed its courses. If you aren't seeing it, it means the award is not available to your retailer.