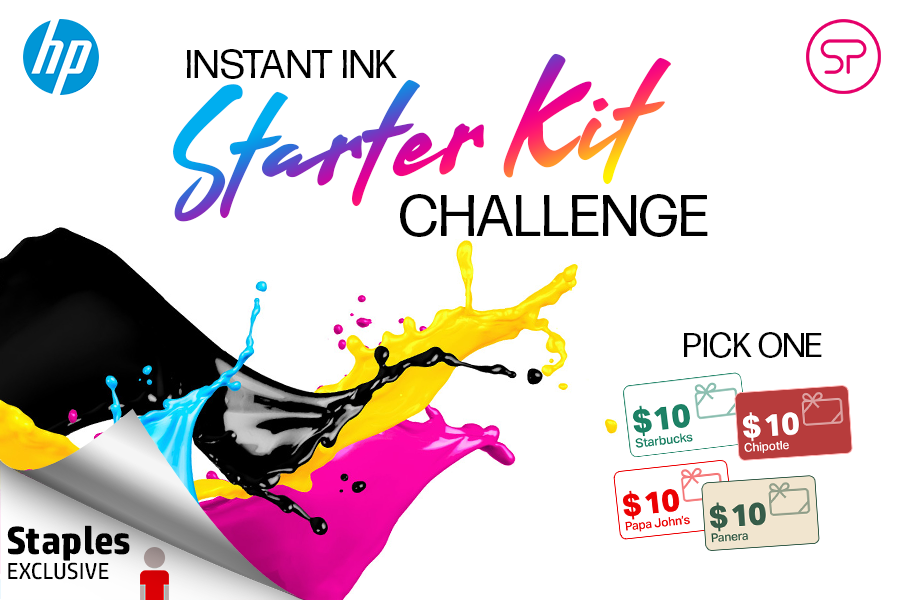 HP Instant Ink Starter Kit Challenge
What is the money-saving, ink subscription service that automatically delivers ink only when you need it? Complete the HP Instant Ink Starter Kit Challenge to learn more. Then, head to the ProShop to choose your $10 Starbucks, $10 Panera, $10 Papa John's, OR $10 Chipotle reward while supplies last. This HP challenge is limited to select Staples stores. Let's go over the details.
Dates: 7/3/23 – 9/30/23
Complete the following task to unlock the award in the ProShop:
Course: Instant Ink Subscription Starter Kit
ProShop award (while supplies last):
Your reward choice of one of the following:
$10 Starbucks
$10 Panera
$10 Papa John's
OR $10 Chipotle
Complete the training, learn something new, and earn an opportunity to get rewarded!