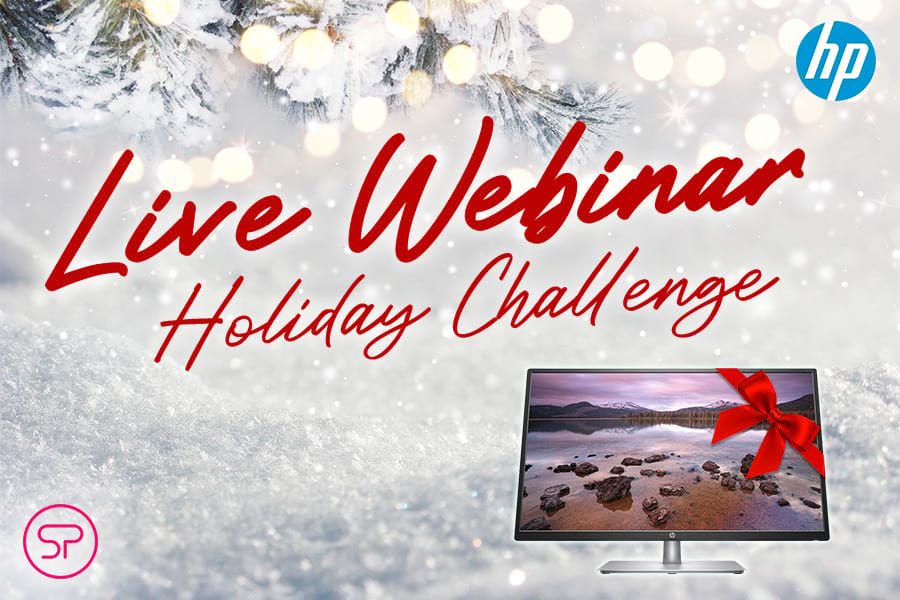 HP Live Webinar Holiday Challenge
Earn big this holiday with the HP Live Webinar Holiday Challenge! During December, attend HP events and certify on the required coursework to have an opportunity to win an HP 32-inch Monitor in the PlayZone. Let's go over the details.
Dates: 12/1/20 – 12/23/20
Courses: Certify on two (2) courses during the campaign duration…
CORE: HP Instant Ink
HP Live Expert Webinars - Dec 2020
…AND
Events: Attend four (4) HP events during the campaign duration to qualify. We recommend attending at least one (1) HP event weekly.
PlayZone award:
BONUS: By attending HP webinars weekly, you have the opportunity to earn webinar rewards (choose from Starbucks, Domino's, Chipotle, Papa John's, Bath & Body Works and Barnes & Noble eGift cards).
Please note: Courses and live webinars are available for the specific retailers to which the brand has exposed its content. If you aren't seeing them, it means the courses and/or webinars are not available to your retailer. Additionally, a SellPro account is required for live webinar award eligibility.