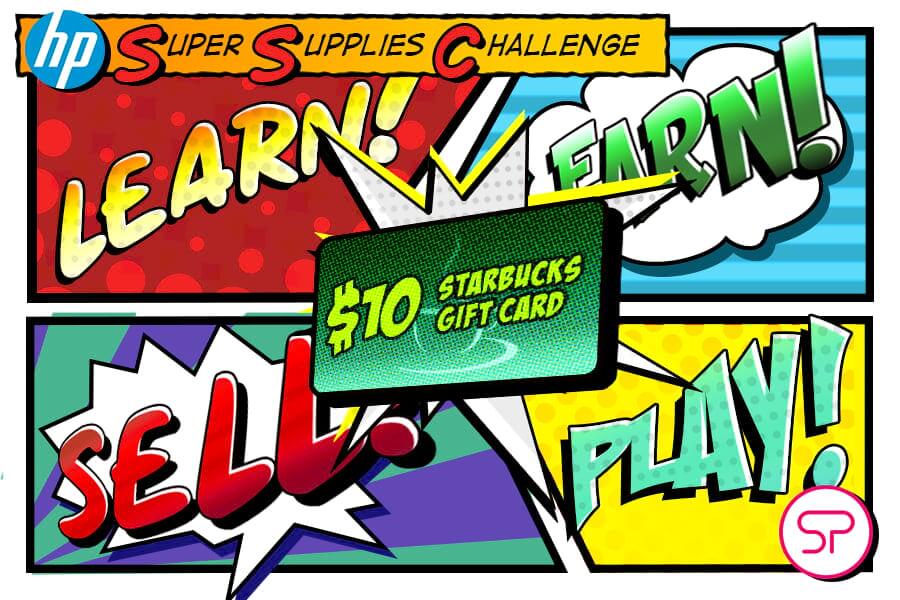 HP Super Supplies Challenge
We COULD announce the HP Super Supplies Challenge with something like this:
"The X-Men. The Avengers. The Justice League. SellPro Users. What do all these groups have in common? They are SUPER!! Take the HP Super Supplies Challenge…."
But if we did that, it wouldn't be all that super. So here it goes:
"HOLY VANILLA LATTE, BATMAN!" HP is "Hulk Smashing" the PlayZone with Starbucks rewards! "With great power comes great responsibility", so all you need to do is certify on the following courses and you'll be "up, up and away!" to earning yourself a tasty beverage:
Courses:
myPrintly.com – Hands On

TSI: Toner Science Investigation

Original HP Toner and the Environment

Using Reference Guides
Award:
The HP Super Supplies challenge is a "SUPER" opportunity to score a $10 Starbucks award while "SUPPLIES" last. (See what we did there).