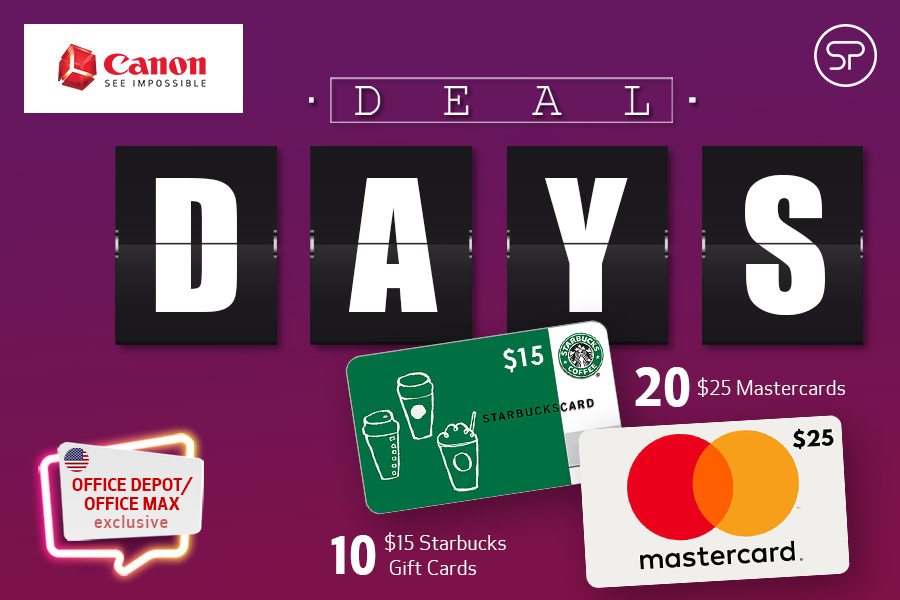 July Canon Deal Days: Office Depot/Office Max
During the month of July, Canon is awarding $25 Mastercard gift cards and $15 Starbucks e-gift cards for completing the PIXMA G6020 MegaTank Printer course.
This week's Canon Deal Day is for Office Depot/Office Max sales associates, but keep an eye on the blog and newsletter each Monday to see when your retailer is up!
The course and award details are below.

Date:
Wednesday, 7/24/2019 10am – 2pm PDT

Courses:
PIXMA G6020 MegaTank Printer

Awards:
$25 Mastercard (qty: 20)
$15 Starbucks e-gift card (qty: 10)
This promotion is US only and will only apply if you work at an Office Depot/Office Max.