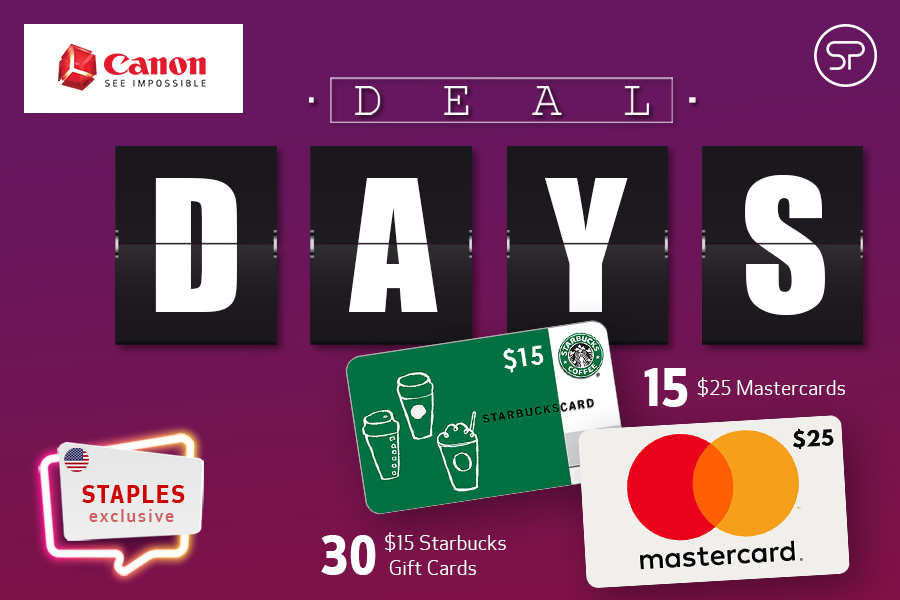 July Canon Deal Days: Staples
Calling all Staples sales associates for this week's Canon Deal Days!

If you haven't already, take the "PIXMA G6020 Megatank Printer" course to have a chance to earn $25 Mastercards and/or $15 Starbucks e-gift cards. It might be your retailer's turn next week so go ahead and take this course today to learn about this new product (coming soon to your store) and be ahead of the pack!
Date:
Wednesday, 7/17/2019 10 am – 2 pm PDT
Course:
PIXMA G6020 MegaTank Printer
Awards:
$25 Mastercard (qty: 15)
$15 Starbucks e-gift card (qty: 30)
This promotion is US only and will only apply if you work at a Staples.