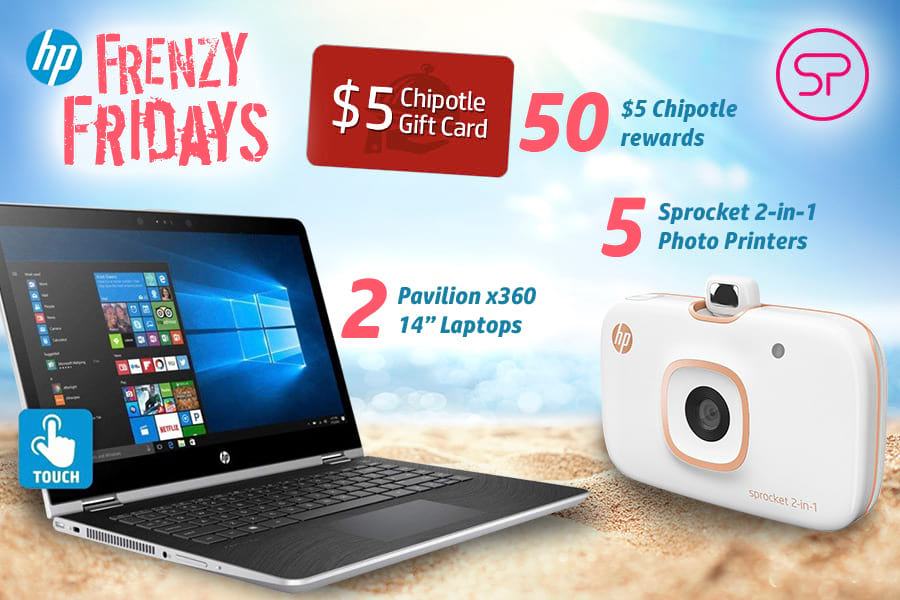 The whole month of July we're awarding users with awesome rewards from HP starting at 8 am and running until 2 pm PDT!
Just be sure to certify on the designated courses before the promo period to ensure these awards are unlocked before you play.
This Friday's (7/26) courses and awards are as follows:
Courses:
ENVY x360 15m powered by AMD
AMD Why 2nd Gen Ryzen Mobile Processors
Awards:
HP Pavilion x360 14-inch Laptop (qty: 2)
HP Sprocket 2-in-1 Photo Printer (qty: 5)
$5 Chipotle reward (qty: 50)
Some of our suggestions:
Use SellPro every day, so you build up your maximum (10) Streak Bonus Plays for more opportunities to earn.  
Consider completing additional training courses to earn additional SellPoints.  
And remember: the opportunity to earn these awards is spread throughout the six hours of the campaign, so if you don't earn anything immediately, don't blow all your points at once. Instead, come back a few times while the campaign is active – the awards are NOT on a first come, first served basis.