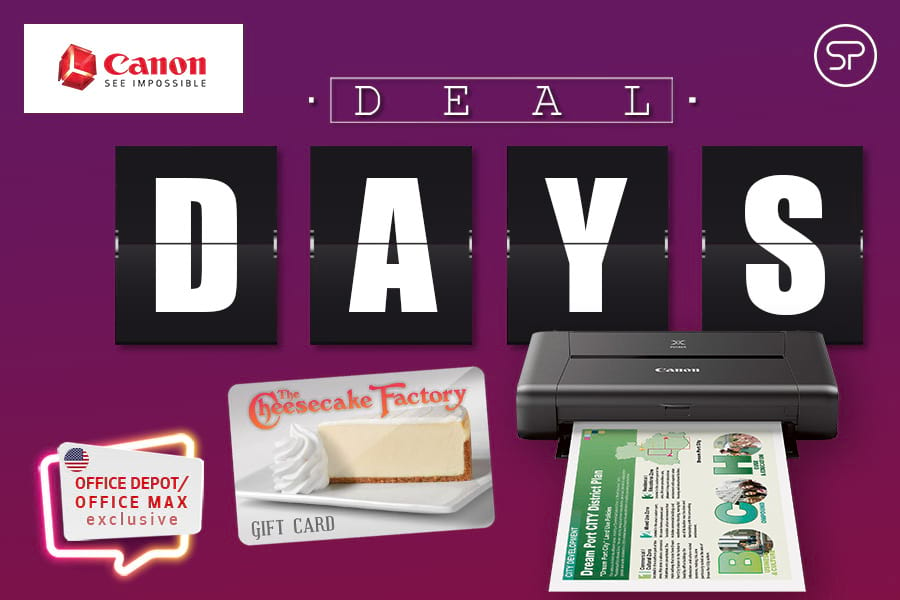 June Canon Deal Days: Office Depot/OfficeMax
Each week one retailer will be selected to be a part of the Deal Day and have the opportunity to earn a PIXMA ip110 Compact Mobile Printer or a $25 Cheesecake Factory e-Gift Card.
This week's Deal Day is for Office Depot/OfficeMax sales associates.
To get ready for the Deal Day, make sure you take the courses below, so the awards are unlocked when they go live in the PlayZone at 10am PT on Wednesday (6/12).
The course and award details are below.
Date:
Wednesday, 6/12/2019 10am – 2pm PT
Courses:
Canon EOS RP: The Portable Performer
Print Like A Pro – PIXMA Pro - 100
Awards:
(5) PIXMA iP110 Compact Mobile Printer
(10) $25 Cheesecake Factory e-Gift Card
This promotion is US only and will only apply if you work at an Office Depot/Max.