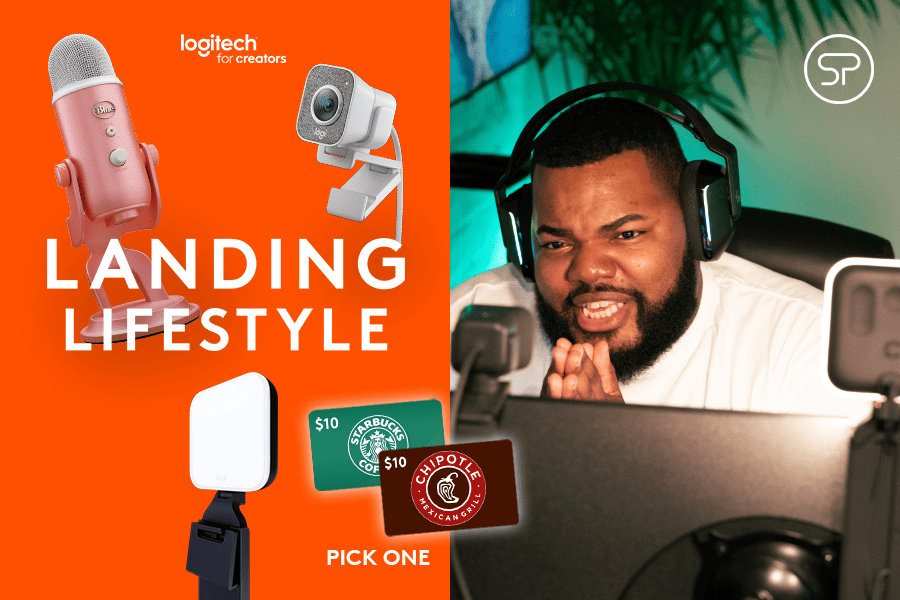 In the Logitech for Creators Landing Lifestyle campaign, learn about the streaming products that unlock extraordinary potential for creators. You can earn a Litra Glow and Yeti Microphone for completing courses and attending events, plus complete the whole campaign to instantly claim your choice of $10 Starbucks or Chipotle eGift card in the ProShop while supplies last.
Dates: 2/13/23 – 3/6/23
Complete the following tasks to claim the award in the ProShop:
Courses:
StreamCam
Litra Glow
Yeti - Aurora Collection
Course award: Litra Glow
Event: Attend one (1) Logitech for Creators event with the Landing Lifestyle tag during the campaign. There will be six events held each week of the campaign, we encourage you to register for an event time that works best for you.
Event award: Yeti Pink Dawn Microphone
Reference Library: Open one (1) Logitech for Creators Reference Library
Campaign award: Your choice of a $10 Starbucks OR $10 Chipotle eGift card
Please note: Courses and live webinars are available for the specific retailers to which the brand has exposed its content. If you aren't seeing them, it means the courses and/or webinars are not available to your retailer. Additionally, a SellPro account is required for live webinar award eligibility.