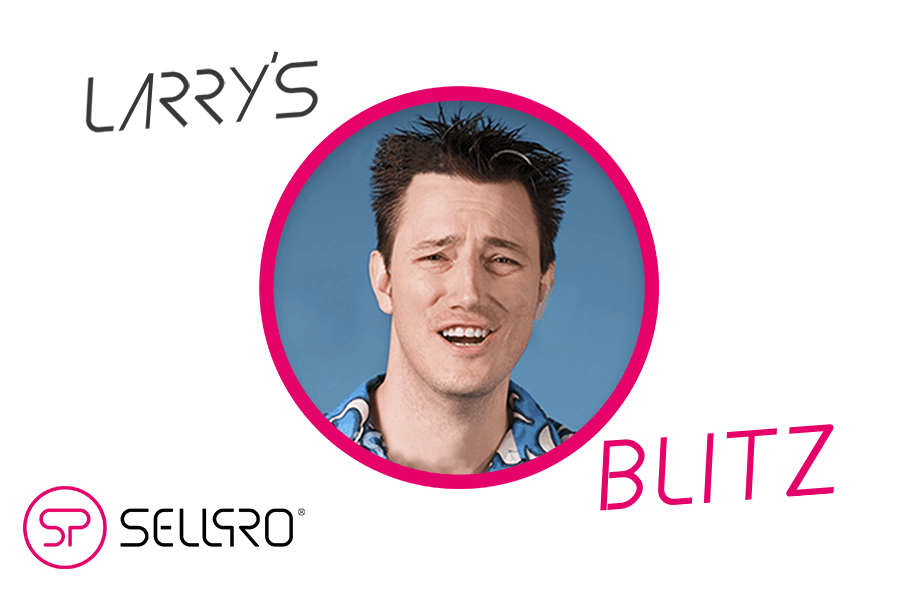 If anyone asks, you didn't hear this from me, the guys here at headquarters don't know about this. I cruised by our warehouse and saw a whole room full awards just sitting there, so I'm gonna do something with them. After taking some for myself, I thought I'd give some of it away to you guys. Before I start throwing awards your way though, I'm gonna do you a solid and hit you up with some SellPoints. Take the Larry Quiz tomorrow for 10 SellPoints, and then, all week long, expect some sweet awards from URBAN ARMOR GEAR, HP, Canon, and VIZIO. Don't say I never gave you anything. #LarryForTheWin
Here's the low down:
TUESDAY (8/8)
SellPro
Course:
Award:
URBAN ARMOR GEAR
Course:
Award:
WEDNESDAY (8/9)
Canon has two blitzes!
BLITZ 1 (Best Buy only)
Course:
PART 1: Cool 5 – PIXMA TS9020

PART 2: Top Tech – PIXMA TS9020

PART 3: Sales Tips – PIXMA TS9020
Award:
BLITZ 2
Course:
Selling Skills With Canon

Canon TS6020, G4200, CP1300 BTS
Award:
THURSDAY (8/10)
HP
Course:
Ways to Save Money on Printing

Business Printing Productivity
Award:
$20 Brinker Rewards

$10 Papa Johns

$100 Printer Rebates bundled with 12 mo. Free HP Instant Ink
FRIDAY (8/11)
VIZIO
Course:
Dolby Vision

2017 P-Series™
Award:
$25 Amex cards

$5 Starbucks cards