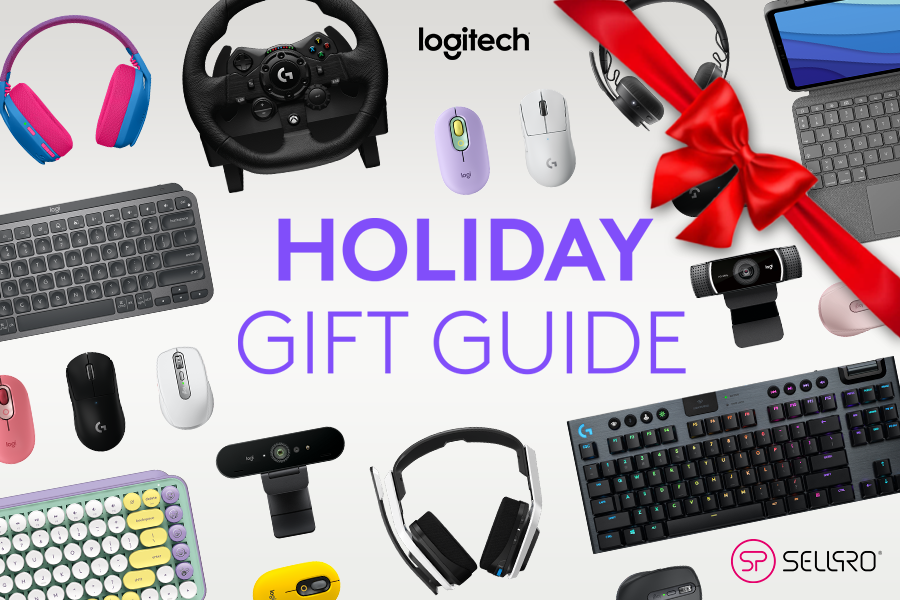 Logitech Holiday Gift Guide
A bundle of goodies can be yours! The Logitech Holiday Gift Guide campaign is coming at you this Friday, 11/19. You'll have the wonderful opportunity of earning a bundle of goodies including an A10 Headset, Wonderboom 2, and G915 Mechanical Keyboard for completing the campaign, PLUS a variety of awards for attending events. You'll learn all about gaming gear and more this holiday season! Let's go over the details.
Starting Friday, 11/19
Certify on the following four (4) courses:
Logitech: Holiday Gift Guide: Collaboration Tools
Logitech: Holiday Gift Guide: From Home
Astro: Holiday Gift Guide: Astro Headsets
Logitech G: Holiday Gift Guide: Advanced Gaming Gear
Attend 1 Logitech event:
Look for events with "Holiday Gift Guide" in the title
Event dates: 11/19, 11/22, 11/23, 11/30, 12/1, 12/2, 12/8, 12/9, 12/15
Share SellPro: Tap "Invite" in the app to invite your friends!
PlayZone award:
Bundle comprised of an A10 Headset, Wonderboom 2, & G915 Mechanical Keyboard
Event awards:
G203 Lightsync Gaming Mouse
K380 for Mac Multi-Device Bluetooth Keyboard
Wonderboom 2
A40 Headset for Xbox/PlayStation
Megaboom 3
$25 Bass Pro Gift Card
Please note: Courses and live webinars are available for the specific retailers to which the brand has exposed its content. If you aren't seeing them, it means the courses and/or webinars are not available to your retailer. Additionally, a SellPro account is required for live webinar award eligibility.