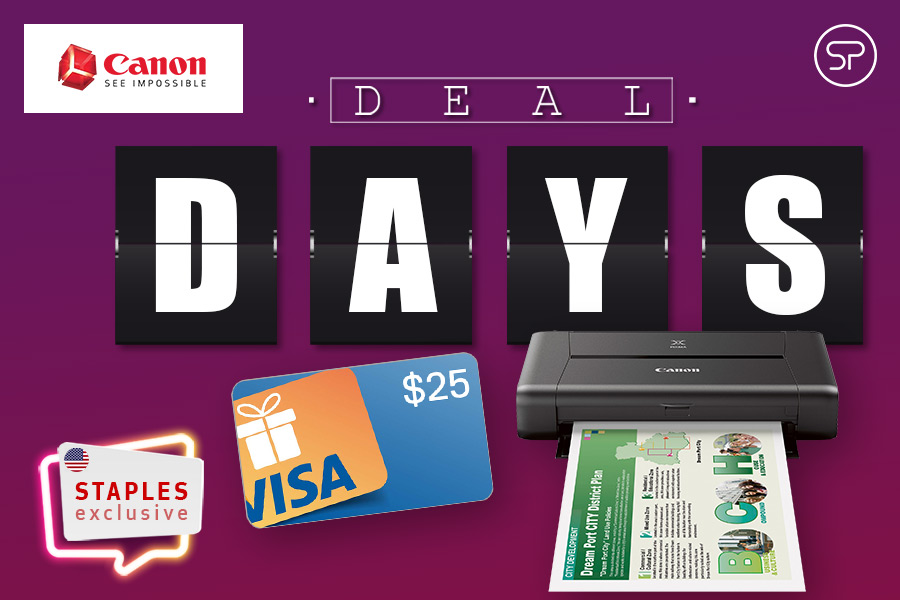 May Canon Deal Days: Staples
If you work at Staples, you'll have the opportunity to earn a PIXMA iP110 or a $25 Visa gift card in this week's Canon Deal day!
These awards will be live in the PlayZone Wednesday (5/22) from 10am until 2pm PT.
Make sure you certify on the course below before Wednesday, so these awards are unlocked.
The course and award details are below.
Date:
Wednesday, 5/22/2019 10am – 2pm PT
Course:
PIXMA iP110 Wireless Mobile Printer
Awards:
(3) PIXMA iP110
(5) $25 Visa gift card
This promotion is US only and will only apply if you work at a Staples.