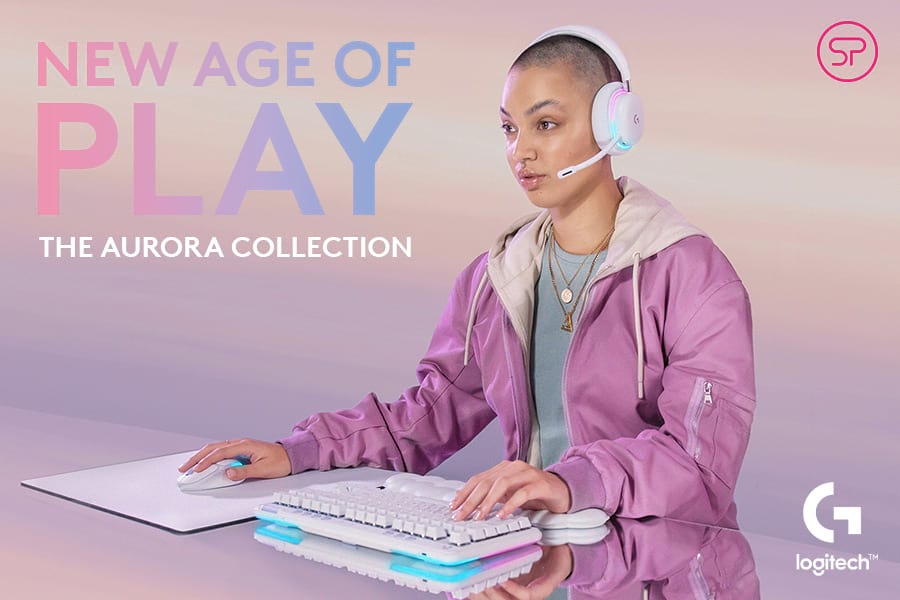 New Age of Play - The Aurora Collection
Welcome to a New Age of Play, where comfort and style prevail, gaming performance is in your hands, and you're free to come as you are and play your way. In Logitech's newest campaign you can learn about the Aurora Collection, the complete gaming setup, and have the opportunity to earn your own G715 Keyboard and special edition Yeti Pink Dawn Microphone in the PlayZone. Let's go over the details.
Dates: 7/26/22 – 8/14/22
Complete the following tasks to unlock the award in the PlayZone:
Courses:
Aurora Collection – G713 | G715
Aurora Collection – G705
Aurora Collection – G735
Aurora Collection – Yeti

Event: Attend one (1) Logitech G event during the campaign
Campaign award:
G715 Tactile Keyboard & Yeti Pink Dawn Microphone
Please note: Courses and live webinars are available for the specific retailers to which the brand has exposed its content. If you aren't seeing them, it means the courses and/or webinars are not available to your retailer. Additionally, a SellPro account is required for live webinar award eligibility.