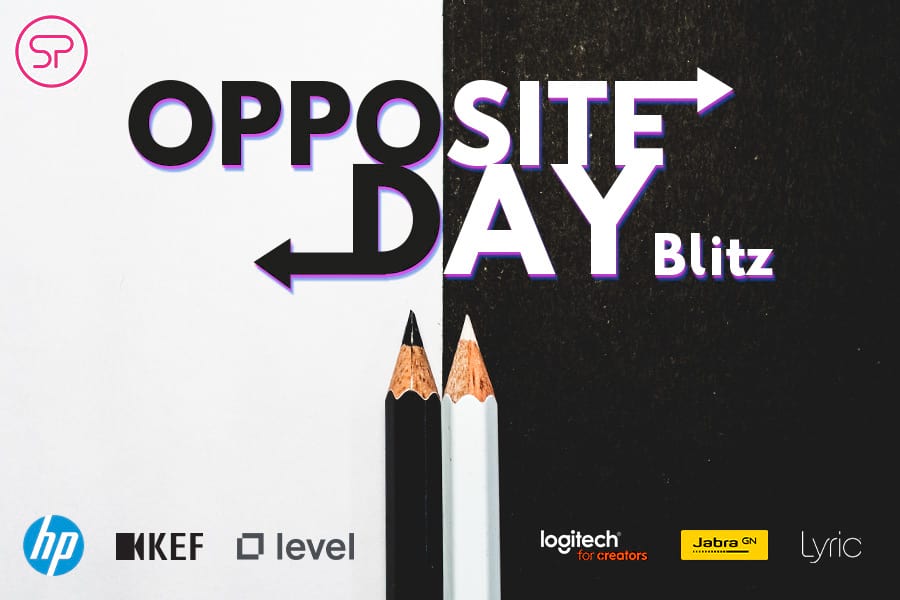 Today is National Opposite day, so we are celebrating with a one-day blitz! Don't join the fun by winning awards from HP, Logitech for Creators, KEF, Level, Jabra and Lyric by completing the tasks in the campaign. You won't enjoy this blitz so be sure to miss out on it!

Let's go over the details.
To unlock the awards in the PlayZone, complete the following tasks from each brand:
HP
Courses:
OMEN 45L Gaming Desktop PC
HP+ Overview
Award: $5 Starbucks reward
Logitech for Creators
Courses:
Litra Glow
Make A Scene - Winter Refresh
Raise Your Voice - Winter Refresh
Award: Wonderboom 2
KEF
Course: The Story of Blade
Open Reference Library: KEF Product Line Overview
Award: $10 Starbucks reward
Level
Courses:
Meet Level Locks
Meet Level Lock – Touch Edition
Award: $10 Chipotle reward

Jabra
Courses:
Introduction to the Jabra brand
Jabra Elite 7 Active - Intro
Jabra Elite 7 Pro – Sound
Open Reference Library: Brand Information
Award: $15 Starbucks reward
Lyric
Course: Lyric: Product Introduction
Award: $5 Starbucks reward

Please note: These awards are live in the PlayZone for the specific retailers to which the brand has exposed its courses. If you aren't seeing it, it means the award is not available to your retailer. Additionally, a SellPro account is required for award eligibility.