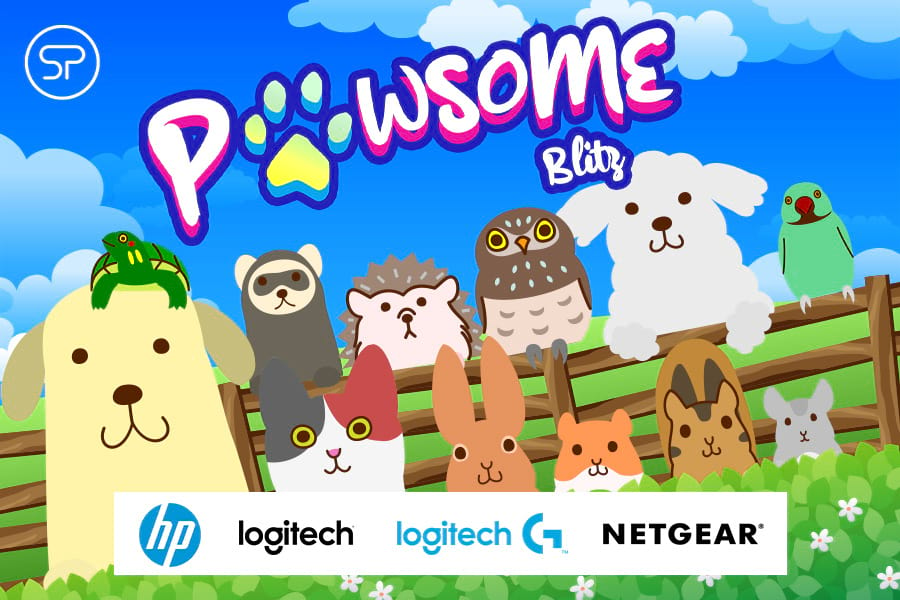 April is National Pet Month so we're celebrating with a Pawsome Blitz! Join the fun this Friday, 4/16 from 9am to 6pm PST. Certify on courses from HP, Logitech, Logitech G and NETGEAR, then play for awards in the PlayZone. Look out for a special course where you can share photos of your pet for an additional award. Let's go over the details.
Date/Time: 4/16 9am - 6pm PST
HP
Courses:
HP+ OfficeJet Pro 8000e Series Printers
HP+ LaserJet M234sdwe Printer
Award: $15 Chipotle reward
Logitech
Courses:
Pebble i345
Crayon
MX Anywhere 3
ERGO SERIES
StreamCam
Award: Wonderboom 2
Logitech G
Courses:
G915 vs. G915 TKL
Pro X Wireless Headset
Pro X Superlight
G923 TRUEFORCE
G733 Gaming Headset Spring Refresh
Award: Wonderboom 2
NETGEAR
Courses:
Intro to WiFi 6E
What is WiFi 6?
Orbi WiFi 6 Challenge
Work-Learn-Play from home WiFi solutions
NETGEAR Orbi Tri-Band Mesh WiFi Systems
Award: Nighthawk AX8 8-Stream AX6000 Wi-Fi 6 Router
BONUS: Lookout for a course, "Pawsome Blitz: share your pets!" on SellPro to share photos of your pets. Don't have pets? That's fine! Share what pet you'd like to have. We'll choose a few of our favorites and award them with Mall Credits during the week of 4/19.
Please note: These awards are live in the PlayZone for the specific retailers to which the brand has exposed its courses. If you aren't seeing it, it means the award is not available to your retailer.