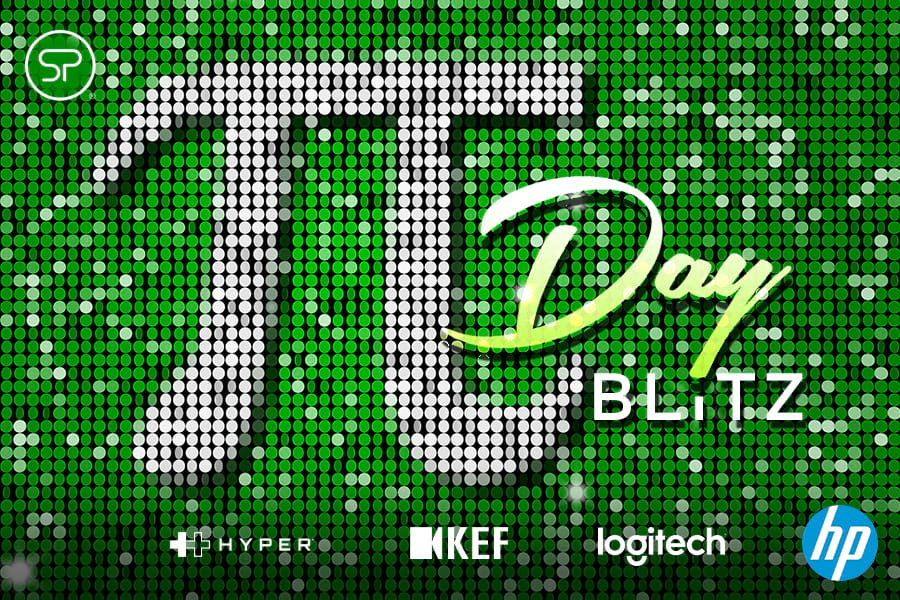 Happy March 14, or pi day! We're celebrating mathematics in our week-long blitz in the PlayZone where you can earn awards from HP, Logitech and KEF. Let's go over the details.
Complete the following tasks to unlock the associated award in the PlayZone
HP
Courses:
HP 15 inch Laptop PC
Chromebook x360 14 inch PC
Event: Attend one (1) HP event during the campaign duration
Award: $10 GameStop or Starbucks Reward

Logitech
Courses:
For Mac Minimalist
MX For Mac
For Mac Comfort
Event: Attend one (1) Logitech event during the campaign duration
Award: Wonderboom 2 speaker
KEF
Course: Optimizing Speaker Setup
Award: KEF Logo Baseball Cap - Black
Hyper
Courses:
HyperDrive USB-C Media Hub for iPad
HyperDrive DUO PRO 7-in-2 USB-C Hub
HyperDrive Dual 4K HDMI 10-in-1 USB Hub
Award: HyperDrive HDMI 10-in-1 USB-C Hub
Please note: Courses and live webinars are available for the specific retailers to which the brand has exposed its content. If you aren't seeing them, it means the courses and/or webinars are not available to your retailer. Additionally, a SellPro account is required for live webinar award eligibility.