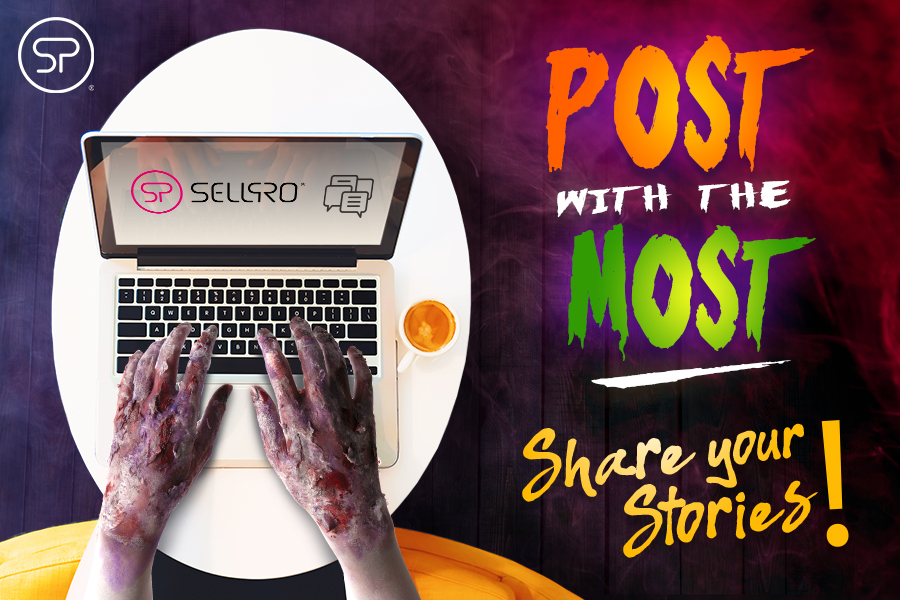 Post With the Most - Halloween Edition
We're changing our Post with the Most series for this month! Sales associates, tell us about some of your spooky stories AND have a chance to earn Mall Credits. This week's topic will be chosen by YOU. The post with the most upvotes in the forum will earn Mall Credits (the denomination will also be chosen by YOU)! Here's how it will work:
Follow us on Instagram

@sellproapp

to check out our stories to vote on your favorite spooky topic and award before the competition starts on Wednesday, 10/16.
Then on Wednesday, 10/30, in the SellPro app, head to "Courses."
We'll post the writing prompt YOU chose in a special SellPro course titled, "Post with the Most".
In the course, read the instructions and the prompt.
You'll tell us a story related to the writing prompt – try to make it as engaging as possible!
Upvote and reply to your favorite stories from other SellPro users.
The post with the most upvotes (to upvote, simply tap the up arrow underneath a post) by Friday at 3 pm PT will earn the award chosen by YOU.
It's that simple. Happy posting!
This promotion is US only.