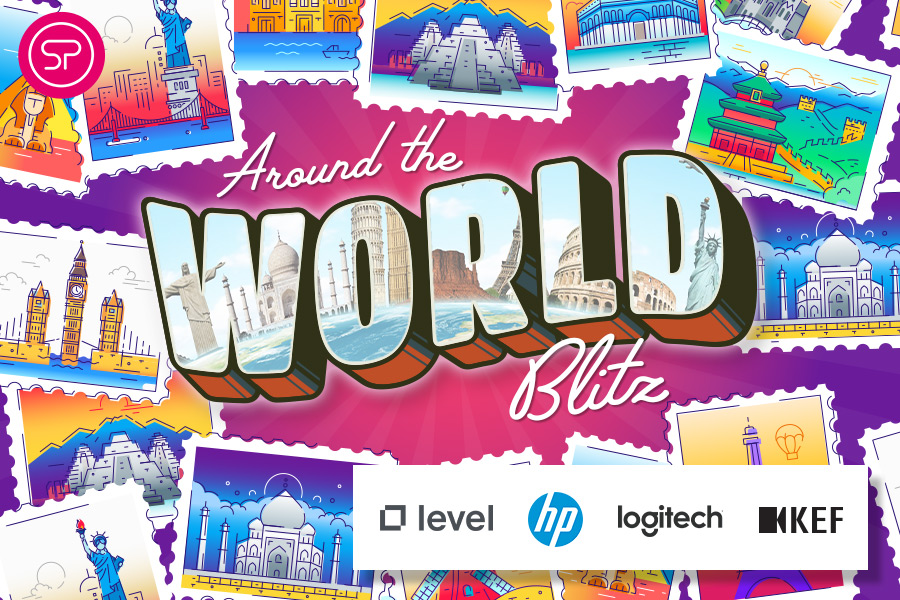 Grab your suitcase because we're traveling this week in our Around the World Blitz! On the itinerary this week we have awards from Level, HP, Logitech and KEF. See ya in the PlayZone! Details below.
To unlock the awards in the PlayZone, complete the following tasks from each brand:
12/13: Level
Courses:
Meet Level Locks
Meet Level Lock – Touch Edition
Open Reference Library: Level Smart Lock Resources
Award: $5 Starbucks eGift card
12/14: HP
Courses:
HP 11-inch Tablet PC
ENVY 34 AIO PC: Designer for Creators
HP+ Overview
Award: 40 Mall Credits
12/15: Logitech
Courses:
Logitech Capture Software
Logitech Options Software
POP Series
Award: Wonderboom 2
12/16: KEF
Courses:
Welcome to KEF
The Story of Blade
Award: 5 Mall Credits
Please note: These awards are live in the PlayZone for the specific retailers to which the brand has exposed its courses. If you aren't seeing it, it means the award is not available to your retailer. Additionally, a SellPro account is required for award eligibility.