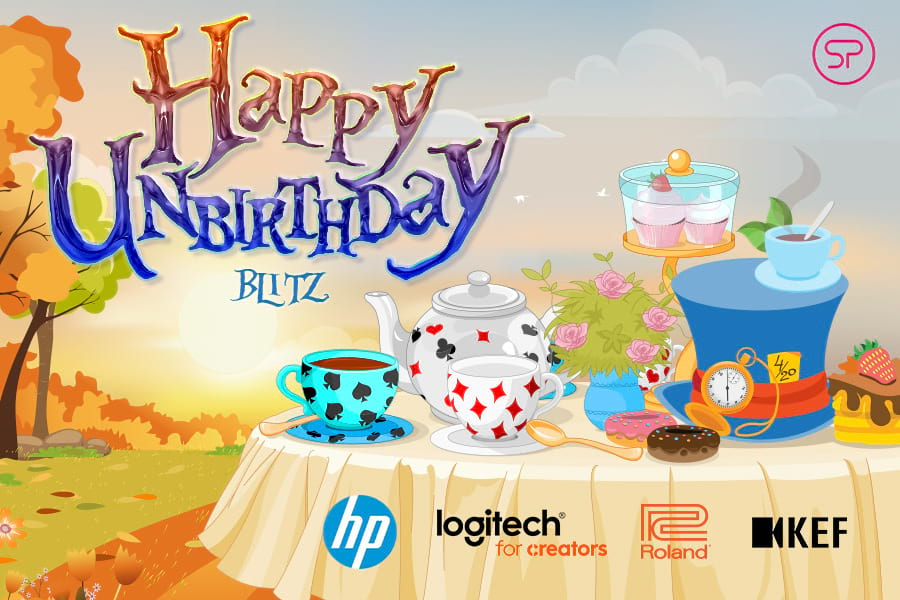 SellPro Happy Unbirthday Blitz
We're wishing you a very merry unbirthday today! Unless it's your actual birthday, then happy birthday! Join the celebration in our Happy Unbirthday Blitz today to play for awards from HP, Logitech for Creators, Roland, and KEF! Grab your cake and tea and we'll see you in the PlayZone.
Complete the following tasks from each brand to unlock the awards in the PlayZone.
Date: 11/15 9am - 6pm PDT
To unlock the awards in the PlayZone, complete the following tasks from each brand:
HP
Courses:
HP+ Overview
Pavilion 24/27 All-in-One Desktop PC
Canva 2: Using & Customizing Templates
Award: $20 Barnes & Noble reward
Logitech for Creators
Courses:
Raise Your Voice
Make A Scene
Award: Wonderboom 2
Roland - Pianos
Courses:
Bluetooth Audio on F701 and RP701 Pianos
Bluetooth Audio Pairing on FP-X Pianos
Award: $15 Target eGift card
KEF
Courses:
Welcome to KEF
KEF R Series
Award: Choose between a $10 Target eGift card or 10 Mall Credits

Please note: These awards are live in the PlayZone for the specific retailers to which the brand has exposed its courses. If you aren't seeing it, it means the award is not available to your retailer. Additionally, a SellPro account is required for award eligibility.