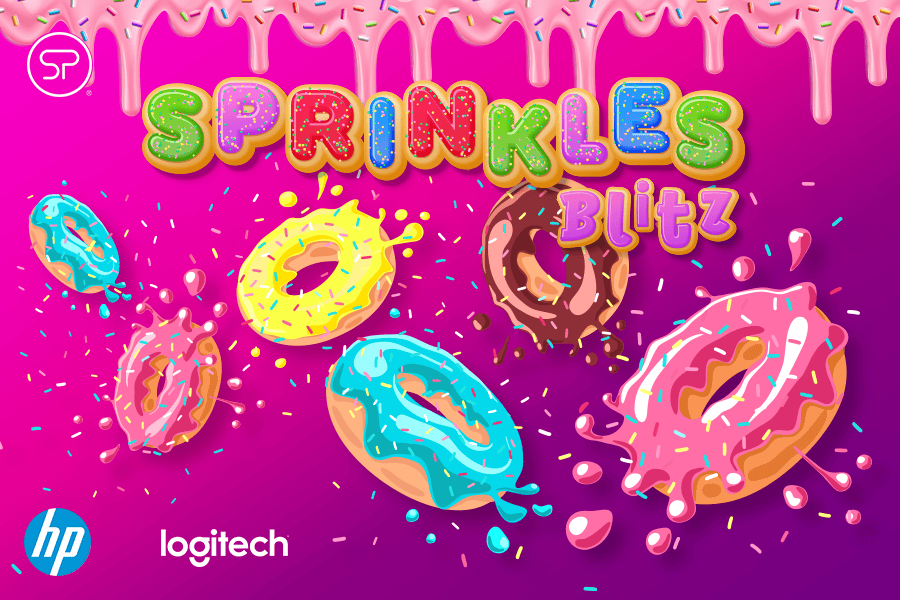 Something sweet has hit the PlayZone this week! Indulge in the Sprinkles Blitz where you can earn awards from HP and Logitech. Let's go over the details.
Complete the following tasks to unlock the associated award in the PlayZone.
HP
Courses:
CORE: Why Choose HP?
Print Technology - Cartridge Security
Award: $10 Cold Stone, Chipotle or Starbucks Reward

Logitech
Courses:
MX Anywhere 3S
MX Keys S
Logi Options+ | Smart Actions
Event: Attend one (1) Logitech event during the campaign duration
Award: Logitech G435 Headset

Please note: Courses and live webinars are available for the specific retailers to which the brand has exposed its content. If you aren't seeing them, it means the courses and/or webinars are not available to your retailer. Additionally, a SellPro account is required for live webinar award eligibility.