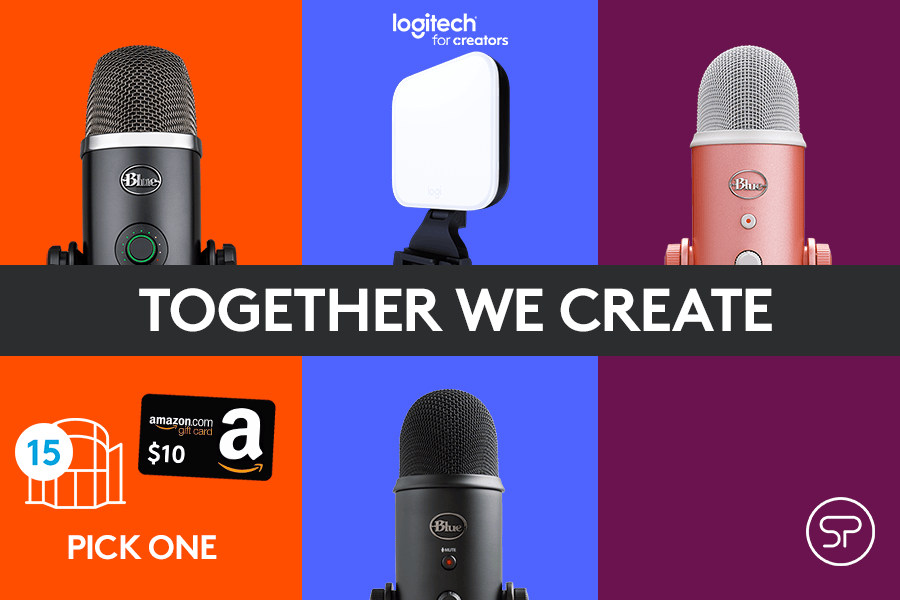 In the Logitech for Creators Together We Create campaign you can learn about the products that bring creators together to pursue their passions. Certify on the courses and attend a Logitech for Creators event for a chance to win a Litra Glow Kit. After completing the campaign, you can play for a $10 Amazon eGift card or 15 Mall Credits in the PlayZone.
Dates: 11/14 – 11/28
Complete the following tasks to unlock the award in the PlayZone:
Courses:
Aurora Collection – Yeti
Yeti Game Streaming Kit
Litra Glow
Yeti X

Course award:
$10 Amazon eGift card
$10 Starbucks eGift card
Event: Attend one (1) Logitech for Creators event with the Together We Create tag during the campaign. Events will be held on 11/16, 11/17, 11/22 and 11/23.
Event award:
Campaign award:
Your choice of a $10 Amazon eGift card OR 15 Mall Credits
Please note: Courses and live webinars are available for the specific retailers to which the brand has exposed its content. If you aren't seeing them, it means the courses and/or webinars are not available to your retailer. Additionally, a SellPro account is required for live webinar award eligibility.