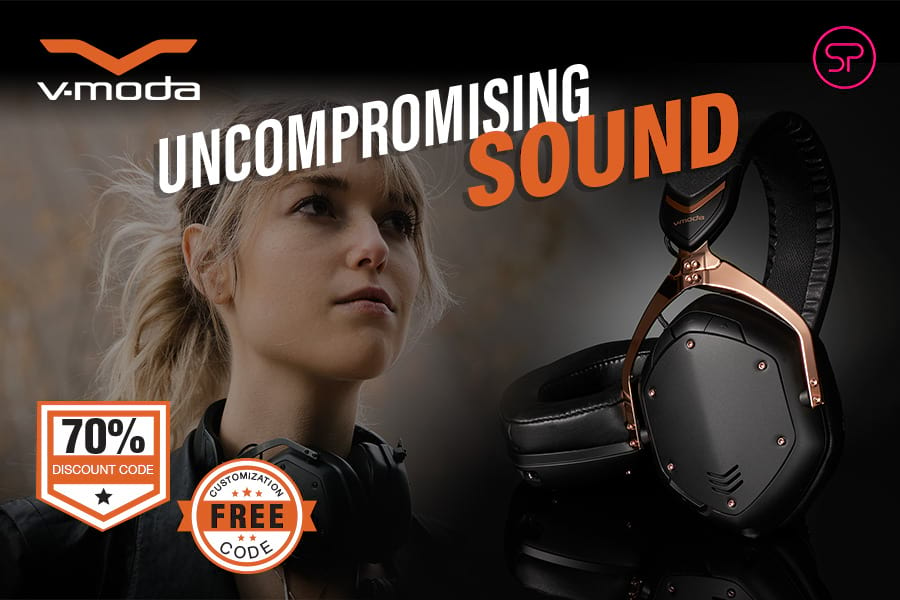 Uncompromising Sound by V-MODA
Take advantage of V-MODA's first campaign on SellPro! V-MODA is known for its authentic music lifestyle via timeless products forged by unparalleled quality, fashion-forward design and an unequivocal passion for sound and materials.
Complete the Uncompromising Sound by V-MODA campaign by completing one course to unlock a 70% discount code on V-MODA headphones in the ProShop while supplies last. Take it further by completing another course to unlock a FREE headphone customization kit in the ProShop. Details below.
Course: V-MODA History
ProShop award: V-MODA 70% off discount code
(Qualifying products include: Crossfade 2 Wireless Codex, XS, Zn, BassFit Wireless and Forza Metallo Wireless.)
Course: V-MODA Customization
ProShop award: V-MODA free customization kit

Please note: These awards are live in the PlayZone/ProShop for the specific retailers to which the brand has exposed its courses. If you aren't seeing it, it means the award is not available to your retailer.