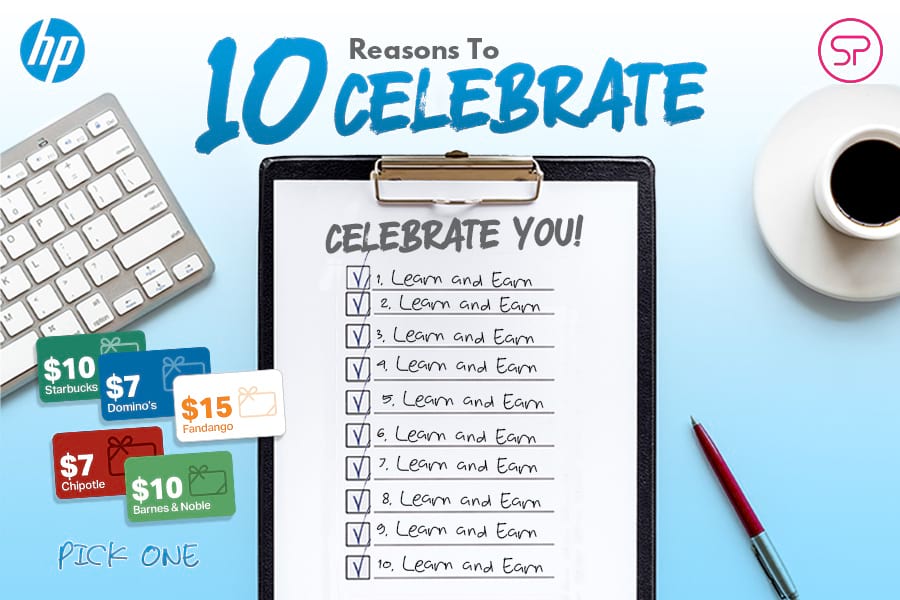 HP 10 Reasons to Celebrate Challenge
In honor of the 10th day of the 10th month, let's mark the occasion with the HP 10 Reasons to Celebrate Challenge. Complete the coursework and choose from a plethora of award options. And, that's not all. This kicks off a 10-week, HP campaign where you'll have the opportunity to learn big and earn big each week - now that's something to celebrate!
Details below.
Complete the following task to unlock the award in the ProShop:
Courses:
Chromebook 14 inch Laptop PC
Original HP Papers
ProShop award (while supplies last):
$7 Domino's
$7 Chipotle
$10 Barnes & Noble
$10 Starbucks
OR $15 Fandango reward
Complete the training, learn something new, and earn an opportunity to get rewarded!