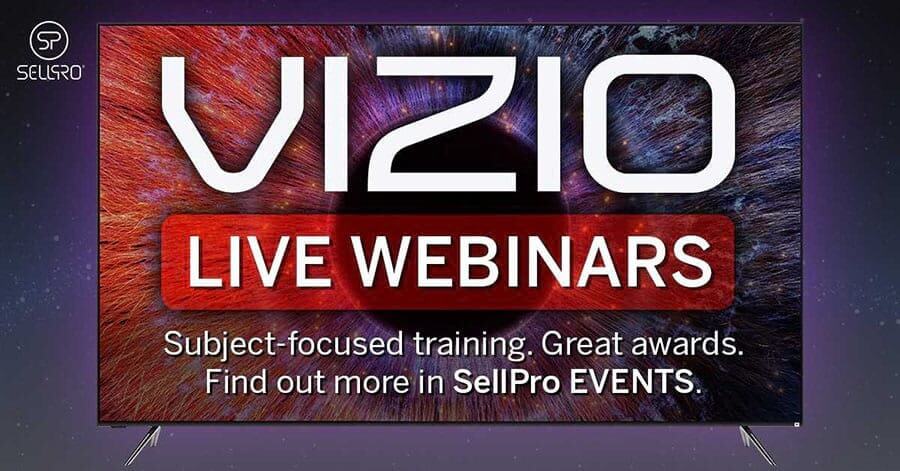 Super Bowl Season with VIZIO
Just in time for the Super Bowl, VIZIO kicks off a great opportunity to earn a $10 Starbucks Gift Card AND learn about practical ways to sell award-winning VIZIO home theatre products for the big game – all within a short training session.
VIZIO Live Webinars – live sessions with an expert trainer – provide useful sales tips on hot VIZIO products. You'll learn how to drive your VIZIO sales, increase your units per transaction and best qualify your customers to help them score big on Super Bowl Sunday.
It's only 15 minutes, and VIZIO is giving away a few gift cards during each event – there's a good chance you'll get one!
Check out the schedule below and register beforehand.
Tuesday, January 22nd – 9 AM PST, 12 PM PST
Thursday, January 24th – 9 AM PST, 12 PM PST
Tuesday, January 29th – 9 AM PST, 12 PM PST
Thursday, January 31st – 9 AM PST, 12 PM PST