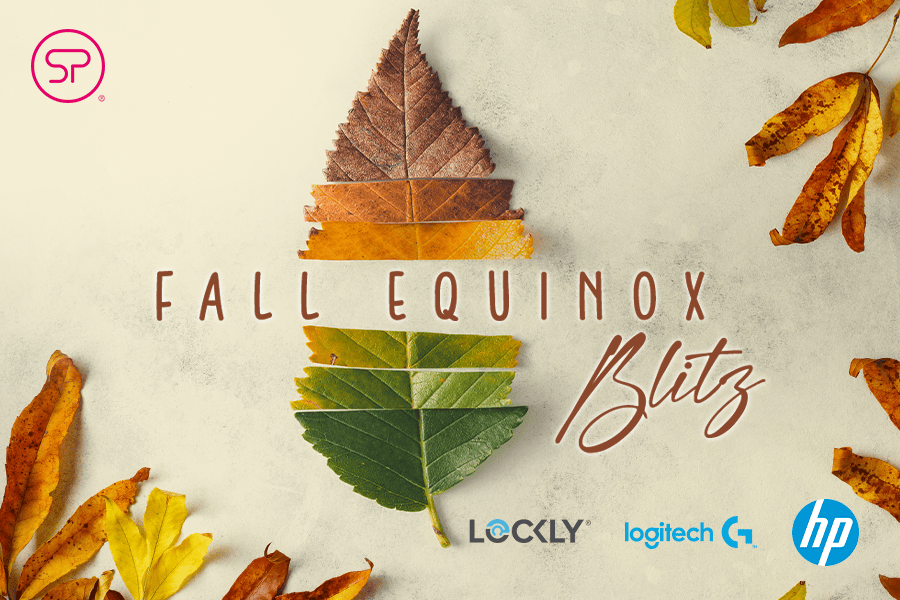 Fall is officially upon us! We're celebrating the change of season in our Fall Equinox Blitz in the PlayZone. From now until 9/29/23, complete the campaigns from HP, Logitech G and Lockly to play for awards in the Gravity Game. Let's go over the details.
Complete the following tasks to unlock the associated award in the PlayZone.
HP
Courses:
CORE: Why Choose HP?
Pavilion Plus 14 inch Laptop PC
Award: 20 Mall Credits

Logitech G
Courses:
Yeti GX
Yeti Orb
Litra Beam LX
Event: Attend one (1) Logitech G event with the "Fall Equinox Blitz" tag during the campaign duration
Award: Logitech Litra Glow
Lockly
Course: Lockly Vision Elite
Award: $5 Amazon eGift card
Please note: Courses and live webinars are available for the specific retailers to which the brand has exposed its content. If you aren't seeing them, it means the courses and/or webinars are not available to your retailer. Additionally, a SellPro account is required for live webinar award eligibility.