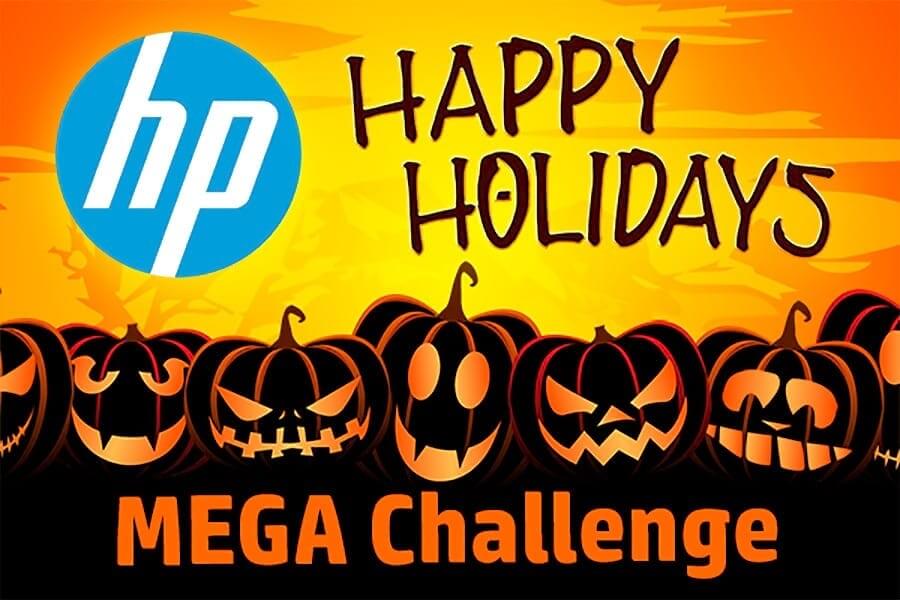 HP Happy Holidays MEGA Challenge
You've had learn and earn opportunities from HP before – a vast array of challenges to increase your knowledge of HP products and services and give you the opportunity to earn awesome awards. But, you've never seen one like this before…
This new challenge is different…it's COLOSSAL…it's SUPER. So, in that spirit, it deserves an appropriate name. *Drumroll* The "HP Happy Holidays MEGA Challenge."
Get ready, because this one offers MEGA learning and MEGA award opportunities. For the next 11 weeks, HP is flooding the PlayZone with THOUSANDS of awards. This MEGA Challenge is filled with holiday cheer, and each week a different course will be tied to an award with a unique PlayZone image. With each weekly award launch, a new letter will appear on an award tile in the PlayZone – tune in each week over the course of the next 11 weeks as we reveal the phrase these letters spell, and even better, learn to earn EVERY AWARD ASSOCIATED WITH EACH LETTERED TILE! Who knows if HP will ever do this again – so, get in while the gettin's good.
Here we are – the GRAND FINALE. HP has MEGA awesome award opportunities for those who complete the coursework from all 12 weeks of the HP Happy Holidays MEGA Challenge. If you've already completed all 12 courses, go to PlayZone and see what you've unlocked. If you haven't completed all 12 courses, there's still a little time left to unlock the MEGA awards by completing the coursework associated with all of the "lettered" tiles.
HP laptops and printers galore will unlock in PlayZone for those who completed all of this challenge's coursework to learn even more.
Thank you and Happy Holidays, from HP & SellPro.