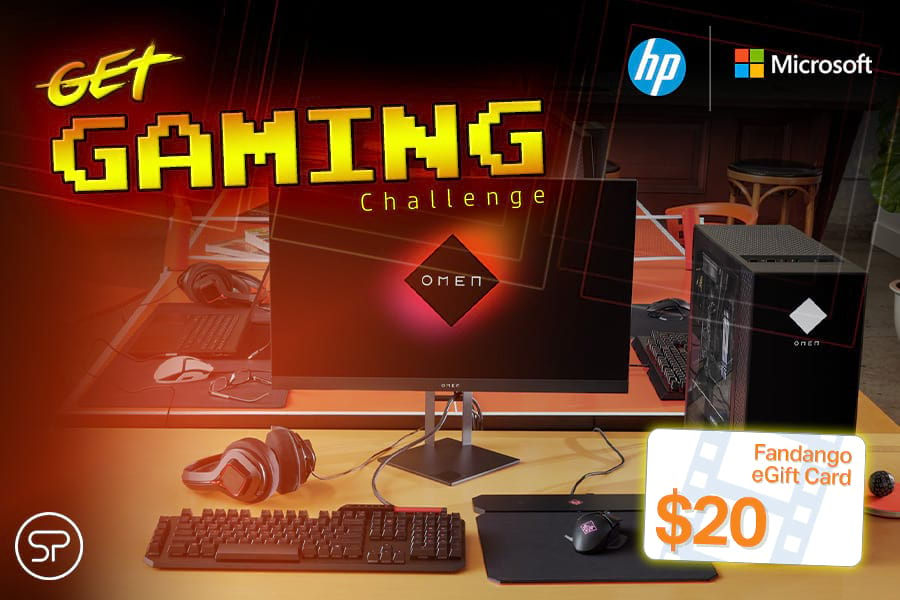 HP + MSFT Get Gaming Challenge
Your bestie, your partner in play, your compadre in competition…get in the game with HP's gaming PCs powered by Windows 10. Take the HP + MSFT Get Gaming Challenge and instantly claim a $20 Fandango reward in the ProShop. Don't forget, Fandango rewards can also be redeemed at Fandangonow.com and associated apps where you can access new releases anytime, anywhere.
Courses:
OMEN 15 Laptop AMD: Review
Xbox Game Pass for PC
OMEN 25/30L Desktop AMD: Review
OMEN 15 Laptop PC Intel: Review
Improve Gaming on Windows 10
OMEN 25/30L Desktop Intel: Review
Reward:

Complete the training, learn something new, and earn an opportunity to get rewarded!