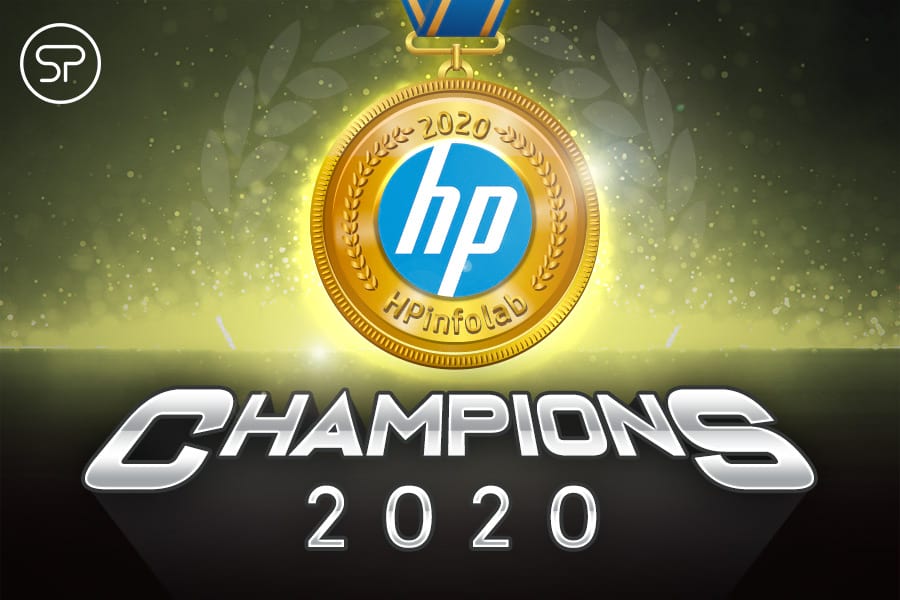 HP Champions 2020: Gold Edition
The FINAL event is here! Certify on the required coursework to complete the Gold Edition, then head to the ProShop to claim your "prize." Did you miss the Silver Edition? You can still complete the HP Champions Silver Edition by the end of July 2020 or while supplies last, whichever comes first. Remember, these one-of-a-kind, HP Champions awards are only available in the ProShop while supplies last, so don't miss out and learn like a champion today!
Date: 7/1/20
Courses:
CORE: HP Instant Ink
CORE: HP Smart App
CORE: HP Sprocket Photo Printers
CORE: HP Business Printing
CORE: HP & Sustainability
CORE: HP Home Printing
Awards:
HP Champions 2020 Lapel Pin inside velour pouch AND
Choice of one of the following rewards:

$10 Starbucks reward
$10 Dominos reward
$10 Home Depot reward
$10 Papa John's reward
$10 CVS reward
Complete the training, learn something new, and earn an opportunity to get rewarded!