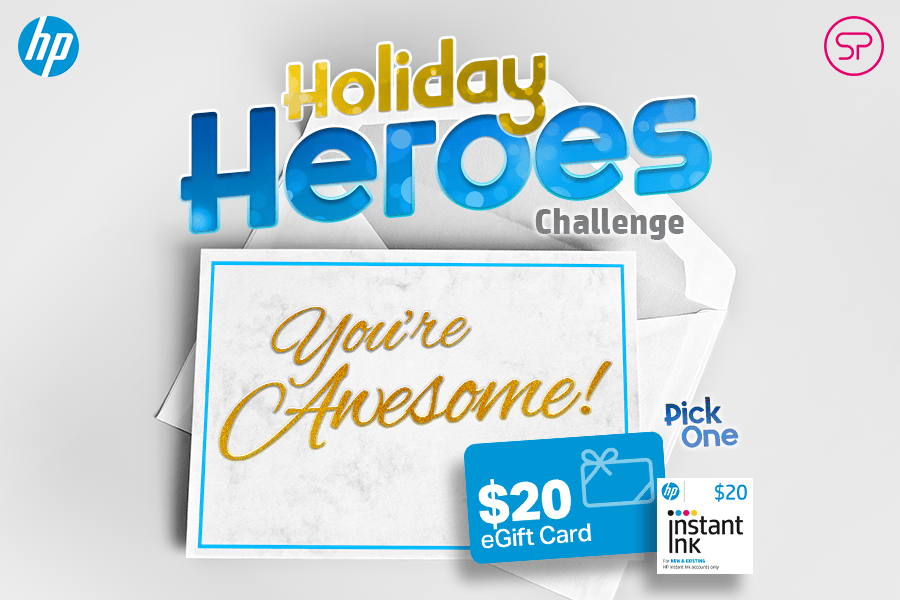 HP Holiday Heroes Challenge
You are our retail holiday heroes! When we're scrambling to find the right product, worried we've procrastinated too long, and nervous about holiday traffic, you come to our rescue. Thank you for all you do to help make the holidays happier. Take the HP Holiday Heroes Challenge and claim your $20 award in the ProShop while supplies last - you've earned it. Details below.
Complete the following task to unlock the award in the ProShop:

Courses:
PC Technology - HP Glam Cam
Print Technology – ColorLok®
ProShop award (while supplies last):
Choose one reward from the following:
$20 Darden
$20 Home Depot
$20 Starbucks
$20 OFF HP Instant Ink
$20 Grubhub
$20 Barnes & Noble
$20 Domino's
$20 Chipotle
$20 Subway
$20 Brinker
Complete the training, learn something new, and earn an opportunity to get rewarded!