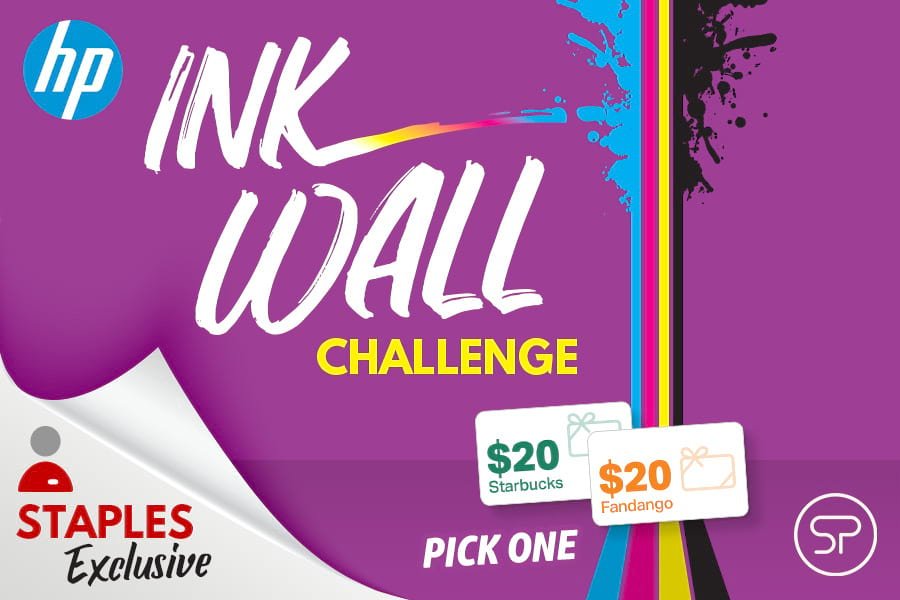 Starting this Wednesday, 12/22, HP is bringing an exclusive opportunity to Staples associates in the HP Ink Wall Challenge. Certify on the required coursework and then head to the ProShop to claim a $20 reward from Fandango or Starbucks while supplies last. Details below.
Courses:
HP Instant Ink: Overview
Sustainability & HP Instant Ink
Smarter Supplies with a Special Offer
ProShop award:
Choose one (1) reward from the following: $20 Fandango, $20 Starbucks (while supplies last).
Complete the training, learn something new, and earn an opportunity to get rewarded!