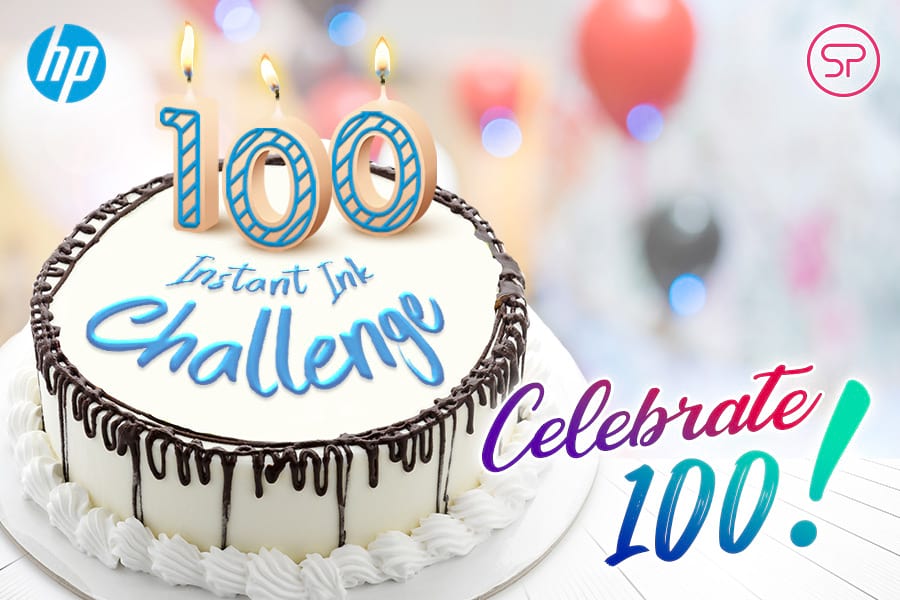 HP Instant Ink Challenge - Celebrate 100!
Some things are worth celebrating…It may be holiday season, but it's also HP's LEARN and EARN anniversary! It all started with an HP Instant Ink Challenge, and 100 learn and earn opportunities later, we're still going strong. This time with the befittingly-titled - HP Instant Ink Challenge – Celebrate 100! Don't miss the chance to learn even more about the service that started it all and share the convenience and savings of HP Instant Ink with your customers this holiday season.
Courses:
Save Money on Printing
Instant Ink: Overview

Award:
CHOOSE 1 AWARD FROM THE FOLLOWING while supplies last for 0 SellPoints in the ProShop:
$10 Starbucks award OR
$10 Chipotle award OR
$100 Printer Rebate OR
$100 Computer Rebate OR
$20 HP Instant Ink Prepaid Code (usable for new & existing HP Instant Ink accounts) OR
12-mo-free HP Instant Ink Code (usable for NEW HP Instant Ink accounts only)
Please note: The number of courses varies per retailer.