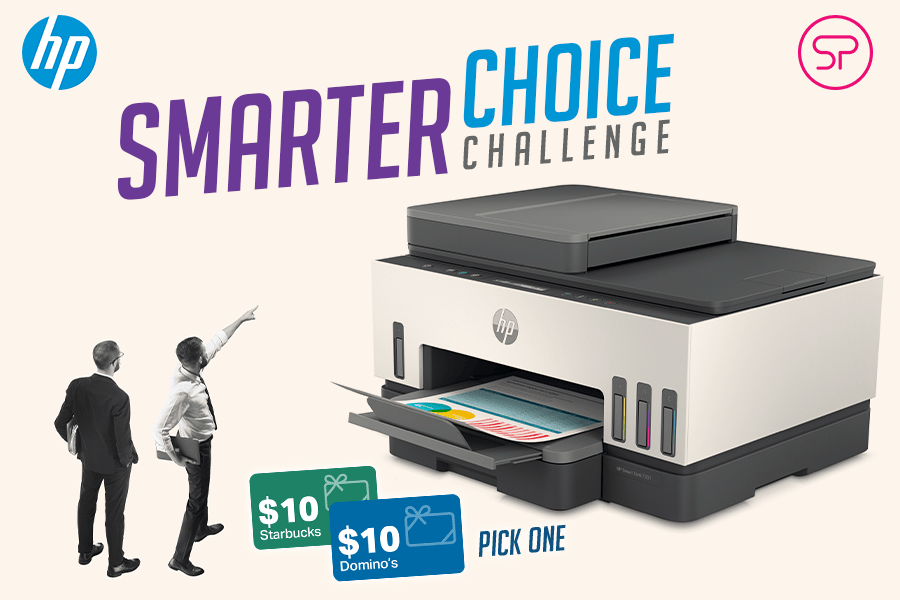 HP Smarter Choice Challenge
Some choices are hard and complicated while other choices are clear and simple. Join us for the HP Smarter Choice Challenge and learn all the reasons why HP Smart Tanks are an easy choice for the smarter, more connected printer. Then, head to the ProShop and choose your $10 award while supplies last – now that's smart!
Dates: 1/26/23 – 4/30/23
Complete the following task to unlock the award in the ProShop:
Course:
Smart Tanks: Smarter, More Connected
ProShop award (while supplies last):
Your choice of a $10 award from Starbucks OR Domino's.
Complete the training, learn something new, and earn an opportunity to get rewarded!