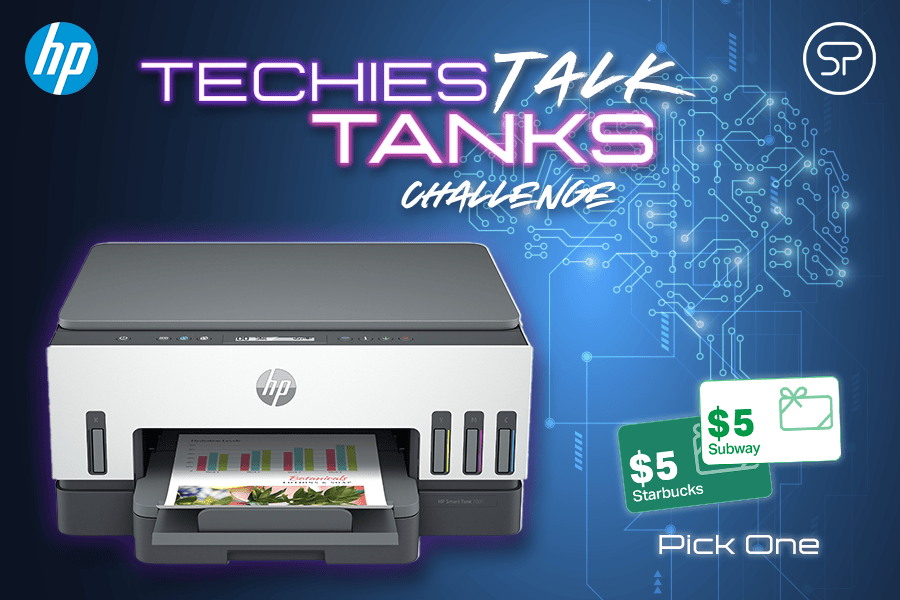 HP Techies Talk Tanks Challenge
It's time for a Tank Talk! Join us for the HP Techies Talk Tanks Challenge to learn more about HP Smart Tanks, which come with up to two years of Original HP Ink. Complete the coursework and claim a $5 Starbucks or $5 Subway reward in the ProShop while supplies last. Details below.
Dates: 11/16/22 – 2/15/23
Complete the following task to unlock the award in the ProShop:
Courses:
Smart Tank Printers
HP Smart App: Hands On
ProShop award (while supplies last):
Your choice of a $5 Starbucks OR $5 Subway reward
Complete the training, learn something new, and earn an opportunity to get rewarded!