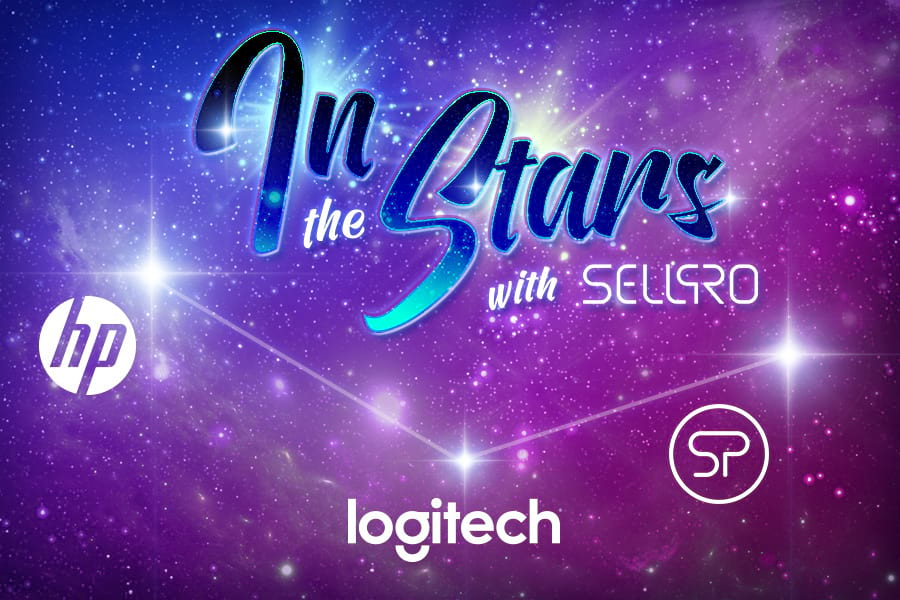 In the Stars with SellPro Blitz
A stellar campaign is lighting up the sky! Participate in our In the Stars with SellPro blitz this week by attending events and certifying on courses from HP, Logitech, and SellPro to play for awards in the PlayZone. Let's go over the details.
Dates: 5/17 – 5/23
To unlock the awards in the PlayZone, complete the following tasks from each brand:
HP
Course:
Events: attend one (1) HP event
Award: $100 HP Printer Rebate
Logitech
Courses:
Combo Touch - iPad Pro
MX Series For Mac
Logitech & Smart Connector
StreamCam Spring Refresh
ERGO Series Spring Refresh
Events: attend one (1) Logitech event
Award: Wonderboom 2
SellPro
Course:
Award: 5 Mall Credits
Tip: Some of the events aren't available at the same time as the campaign begins. We recommend registering for the events when the campaign begins and certifying on the required coursework in the meantime.
Please note: These awards are live in the PlayZone for the specific retailers to which the brand has exposed its courses. If you aren't seeing it, it means the award is not available to your retailer. Additionally, a SellPro account is required for live webinar award eligibility.