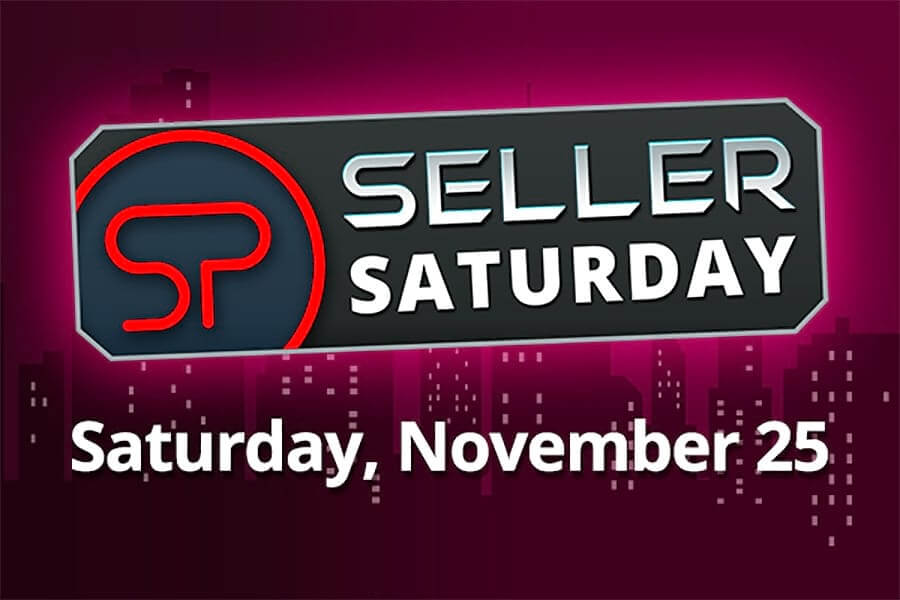 Introducing: Seller Saturday
The customers have Black Friday and Cyber Monday, but what do YOU, the sales associates of America have?
Is there a Seller's Appreciation Day? No. Is there a Seller's Rock Day? No. Is there Hug-A-Seller Day? No.
Well at SellPro…we see you…we recognize your hard work…and THIS YEAR a new retail tradition emerges that is designed for YOU – Seller Saturday.
The day after Black Friday will now and forever be known as SELLER SATURDAY, and the good people at Canon, Intel, HP and VIZIO are bringing you amazing earning opportunities with a HUGE number of awards. Home theater displays, cameras, laptops, speakers, printers and more – they've got it all for you. The awards will be unlocked at 12:00am PST on 11/25.
We know what you're thinking…"what's the catch?!"
Well…for your information…there is a slight catch. (Our bad!)
You have to certify for ALL the courses listed on the flyer for each brand to unlock the awards. If you've been keeping up with completing courses, this should be a piece of cake, but if you've been slacking, you'll need to certify in order to be eligible for this truckload of awards.
Check out the flyer below for all the details! Certify for the courses now, so you're ready to jump into all the action when the clock strikes midnight!
For more details on the courses and awards, see these blogs: