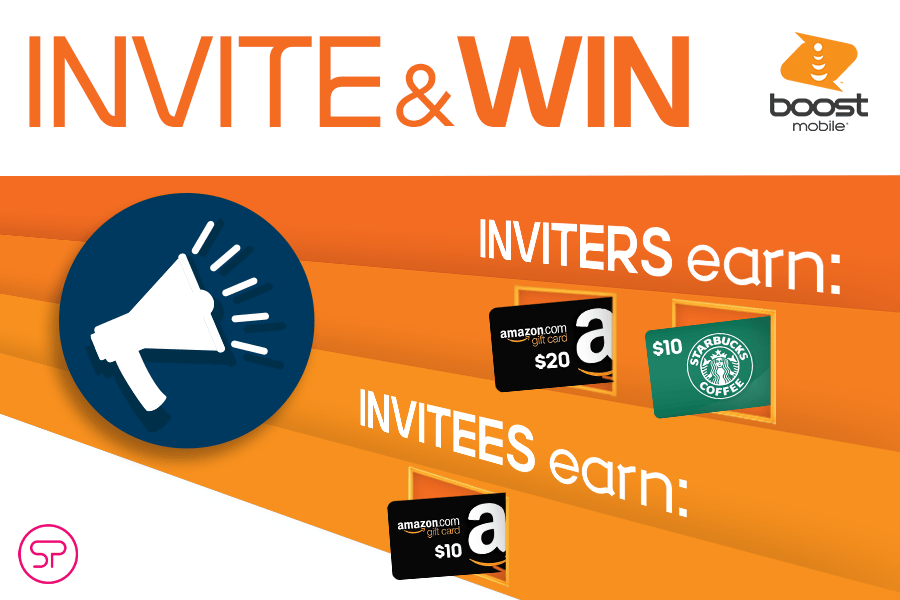 Invite and Win with Boost Mobile
Invite and Win! We're excited to introduce the Invite and Win with Boost Mobile campaign where you can invite other coworkers to join SellPro and both of you can earn eGift cards!
Let's go over the details.
Task #1:
Invite at least 4 coworkers not already on SellPro to join SellPro.
Once you successfully complete Task #1, you'll have the opportunity to play for a $20 Amazon eGift card in the PlayZone.
Task #2:
Have at least 1 of your coworkers that newly joined SellPro verify their profile on SellPro. New users can verify their profile by logging into the app and claiming their $10 Amazon eGift card!
Completion of task #2 will earn you a $10 Starbucks eGift card in the ProShop (while supplies last).
You can easily invite coworkers to join SellPro straight from the Home screen by tapping on the INVITE button and sharing your unique QR code with them.
This campaign is only available for store associates/MarketSource employees working at Target and store associates/Premium/OSL employees at Walmart (excluding TROC employees).